Dubai to showcase world's first Smart Mall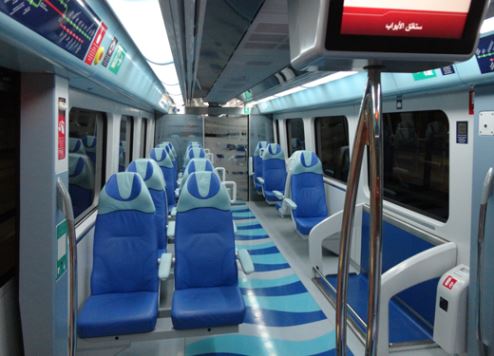 The world's first Smart Mall will be launched in Dubai allowing the city's metro users to shop on the go using interactive screens, the emirate's Roads and Transport Authority (RTA) has revealed.
These virtual malls are planned for five of the emirate's most-used metro stations and will allow two people to make a purchase at the same time, revealed the RTA's director general and chairman of the board of executive directors, Mattar Al Tayer.
"The project's implementation would be kicked off by selling food items; afterwards other products would be added such as clothes and electronics," he said.
"Two smart kiosks would be deployed offering the same services in order to ensure the privacy of customers. Through the Smart Mall, the customer can select items required from those on offer, drop them in a shopping basket, and pay through a credit card."
Items purchased would be delivered to the place and time selected by the customer, Al Tayer explained during the recent ICT-focused GITEX exhibition in Dubai.
The authority is also considering other payment options such as NOL card or mobile phone (Etisalat Balance), he added.
Al Tayer also unveiled several more RTA-led smart initiatives at GITEX including the construction of 100 smart air-conditioned bus shelters offering complimentary internet access to public transport users.
About 50 stations would be constructed in the next two months he said and another 50 would be rolled out by the end of January.
The Smart Kiosk offers a wide range of services to bus riders including free Wi-Fi in cooperation with mobile network provider du; mobile phone top-ups and re-charging; the payment of government department bills; interactive advertising screens; and the purchase of snacks and refreshments.
The RTA's introduction of smart services is aligned to the Dubai Government's vision to become the "smartest city in the world offering services to the public via smart phones 24/7", said Al Tayer.