Dubai to play host to food festival in February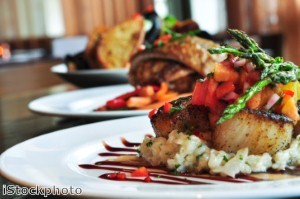 The dates for this year's Dubai Food Festival (DFF) have been announced by the Dubai Festivals and Retails Establishment (DFRE).
This year's event will take place between February 6th and 28th across the emirate, meaning visitors can get a slice of the action no matter where they are.
The 23-day festival is a celebration of Dubai's growing reputation as one of the world's premier culinary destinations.
During the course of the extravaganza, tourists and residents alike will have the chance to see celebrity chefs, food-related consumer and trade events, as well as activities and promotions.
This year's main theme - 'Find your Flavour' - focuses on the diversity and multicultural nature of Dubai's culinary scene, which is a rich melting pot of 200 nationalities. The festival will also showcase some of the emirate's best home-grown food and ideas.
Laila Mohammed Suhail, chief executive officer the DFRE, commented: "The festival programme has been designed to highlight the range of flavours that inspire Dubai's menus, drawn from the cuisines of the 200 nationalities that live in the city, as well as the traditions of emirati cuisine and hospitality- an increasingly important element of our tourism offer."
The 2015 edition of the DFF will involve well-known names like Michelin-starred Jason Atherton, award-winning Greg Malouf, TV's prized Sanjeev Kapoor, queen of the Arabic Kitchen, Manal Al Alem and critically-acclaimed chef and best-selling author Silvena Rowe.
In addition, the second annual DFF will feature a line-up of new events, such as the 'Foodie Film Night', 'Fatafeat Kitchen', 'Food Truck Convoy' and 'Dine on the Creek with Celebrity Chefs'.
As well as the main theme, this year's festival is also split across four concepts: 'emirati cuisine', which will focus on the dishes and culture from Dubai, 'home-grown', spotlighting the emirate's own restaurants, 'multi-cultural dining and street food',and 'international chefs and restaurants', which will focus on celebrity chefs.
Events such as the DFF highlight Dubai's versatility as a destination for leisure and demonstrates that there is more to the emirate than just hot weather, beaches and unique architecture.