Dubai to open eco-friendly safari park this year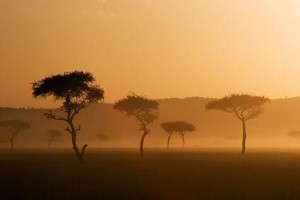 Dubai's Municipality has announced the emirate's new safari park will be an eco-friendly project.
Situated in the Al Warqa area, the 119-hectare development will harness solar energy to generate electricity and power transportation and amusement facilities inside the park. It will also use water recycling facilities to create an artificial wadi, consisting of boating facilities and a waterfall. The safari park is built on an old landfill site and aims to become the best wildlife centre in the world.
Officials state the project will contain several villages, including ones inspired by Africa, Arabia and Asia. It will also house botanical gardens, a petting zoo, butterfly park and a golf course. Additionally, education facilities will be available, as well as veterinary services.
An official from the municipality commented: 'The annual power consumption expected to run the safari park is estimated to be about 630 MWH. Authorities aim to generate energy using 1250 photovoltaic panels, making an annual saving of AED 280,000 (£46,000) per year.'
Off-grid hybrid PV systems will also be deployed to run irrigation systems at the development. These will take in sunlight during the day, before converting it into conventional electricity at night.
The safari park will replace the current Dubai Zoo in Jumeirah. Built in 1965, the facility has attracted waves of criticism from visitors and animal charities alike over welfare standards. Cages and enclosures were said to be too small and standards of living were deemed to be poor.
All 1,000 animals and birds currently situated at the zoo will be transported to the new site and will be housed in new temperature-controlled enclosures. This is extremely important as the majority of wildlife are not naturally accustomed to dealing with the harsh summers experienced in the emirate.
The new development is scheduled to be opened by the end of the year and is estimated to cost around AED 150 million.