Dubai to offer 'new Ibiza' party island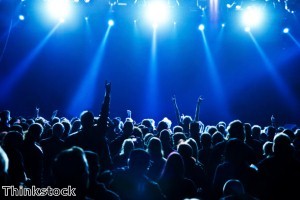 From families to people on business trips, Dubai's hotels host all manner of tourists each year. Now, the emirate is hoping to cast its net further by attracting party tourists to Dubai. 
Plans have been unveiled for a man-made island off the coast of the city to be developed that is devoted solely to partying, the Daily Mail reports. 
Located around 40 minutes drive away from central Dubai at Ras Al Khaimah, the development will be the first of its kind in the world. Named Dream Island, it will be home to two 'mega nightclubs', four beach clubs, five hotels and 100 restaurants. 
The island will be able to host around 20,000 guests and, unlike the rest of Dubai, alcohol will be freely available.
George Saad, the sales and marketing director of the company behind the project, stated: "We're trying to make it the new Ibiza - a mini Ibiza dedicated solely to partying. People will be able to come here, stay in the hotel party at clubs on the beach, anything in the world you can do. We are trying to attract festivals to come here - like Burning Man."
The island itself was constructed in 2013, but its transformation into a party hub is not expected to be complete until 2018.
Developments such as this are a clear indication that Dubai's authorities are leaving no stone unturned in their bid to ensure the emirate achieves its target of attracting 20 million tourists each year from 2020 onwards.
From an investment perspective, this means now is perhaps the ideal time to take advantage of a hotel industry that looks likely to enjoy a prolonged period of growth.