Dubai to introduce world's first cultural residency visa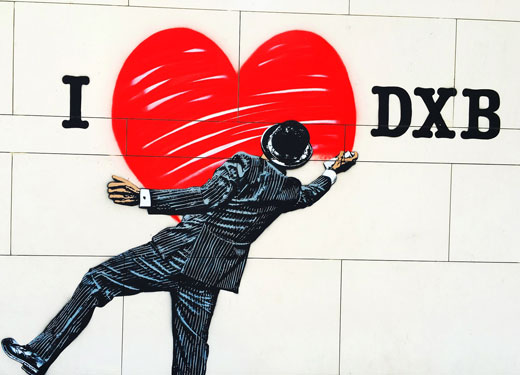 Dubai has revealed ambitious plans to establish itself as one of the world's great creative hubs, introducing the first-ever cultural residency visa among a raft of other initiatives.
Launched in co-operation with the Ministry of Interior, the long-term visa is designed to attract promising artists and creatives to the city and support Dubai's goal of becoming a global incubator of talent.
"No global city is complete without a fully developed cultural dimension," commented HH Sheikh Mohammad Bin Rashid Al Maktoum, Vice-President and Prime Minister of the UAE and Ruler of Dubai.
"A vibrant cultural life and environment is an integral part of any economic hub. Dubai has many cultural assets that enable it to be a global cultural destination and a centre for talent and innovation," he added.
In addition to the new residency visa, Dubai authorities revealed plans to establish a new creative free zone in Al Quoz as well launching a series of major cultural events, including the Dubai Global Literary Season, the Dubai Global Grad Show and Al Marmoum CineMania, which will be an open air international film festival in the Al Marmoom conservation area.
Other initiatives will focus on providing training and support to young creatives, as well as providing them with a platform to present and sell their works to international markets.
Sheikh Mohammed expressed confidence that Dubai – and the wider UAE – would successfully position itself as a major hub for creativity. "Over the next few years, I can clearly see the UAE becoming the region's biggest cultural hub and one of the world's most preferred destinations," he said.
He also called on all private and public stakeholders to work together in support of the country's broader goals. "Cultural initiatives and projects must involve the participation of the entire community. The cultural vibrancy of a place is a key indicator of its development. We must highlight and showcase our rich culture and heritage to the world," he added.