Dubai to host international basketball tournament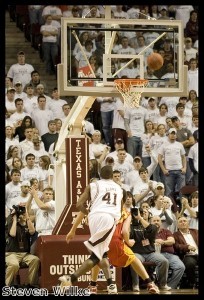 Dubai's growing reputation as a global sporting hub has been enhanced with the news that an important international basketball tournament will take place in the city in 2014.
The emirate will host the FIBA Under-17 Basketball World Championships between August 7th and 17th, much to the delight of the UAE Basketball Association president Ismail Al Gargawi.
Some of the finest young players on the planet will take to the court in the sheikhdom, as the 16 best teams battle it out for the title.
According to Sport360.com, five venues from across the city will be used for matches, with the latter stages of the competition being held at the multi-purpose Sheikh Hamdan Sports Complex. This superb arena reiterates just how many excellent sporting facilities Dubai has at its disposal.
Mr Al Gargawi said: 'This is a historic decision as it will be the first time a FIBA World Championship will be played in the Middle East.
'It will be a long lasting legacy for basketball in the UAE and Dubai and will help us to spread the development of basketball throughout our region.'
The Dubai government is always keen to encourage the city's residents - particularly younger ones - to take part in sporting activities and securing the rights to host major tournaments will certainly help to boost participation rates.
Initiatives like Dubai Sports World have been launched with the intention of getting more people involved in various games like badminton, football and tennis. It is the largest indoor sporting event in the Middle East and brings in some of the best trainers and coaches in the region.
The authorities are also determined to bring new sports to the Gulf - such as American football.
Earlier this month, ESPN reported that Dubai has been singled out as a potential venue for a US college football 'bowl'.
Although it is not as well supported as the National Football League, college football is becoming increasingly popular in the US and senior figures in the game are planning to enhance its profile around the world.