Dubai to host Food Carnival tomorrow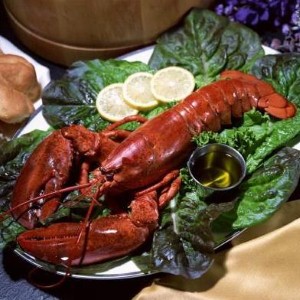 Dubai is preparing to host its first-ever food carnival tomorrow (February 21st).
The two-day event has been organised by the emirate's World Trade Centre (DWTC) and will mark the beginning of the wider 23-day festival, which is aimed at promoting Dubai as the gastronomic hub of the Middle East.
Organisers are hoping to attract as many families as possible to the carnival and as such have lowered admission prices. Adult tickets have been reduced to AED 30 (£4.90), while children under the age of 12 can get in free of charge.
The event will offer visitors the chance to interact with chefs and take part in cooking workshops. There is also a selection of competitions and comedy shows on offer. Its opening day will be marked by a 360-degree stage, featuring Sumo wrestlers and a series of demonstrations.
Trixie LohMirmand, senior vice-president of the exhibitions and events department at the DTWC, commented: 'The Dubai Food Carnival will shine the spotlight on Dubai as a city where diverse cuisines and culinary arts are inspired by the multitude of cultures living in and visiting the Emirate, as well as our world-class portfolio of home-grown and international food brands.'
Dubai is seen as the perfect location to host such an gathering, being that it is home to more than 200 different nationalities, each bringing their own mix of cultures and flavours. Organisers have tried to capitalise on this by ensuring that the carnival caters for all tastes.
Appearing at the event will be a number of famous chefs, including Jean Christophe Novelli; Greg and Lucy Malouf; John Torode; and Uwe Micheel, director of Kitchens at Radisson Blu Hotel. They will be situated in a purpose-built area known as the Chef's Dome and will use locally produced or sourced ingredients as part of their demonstrations. Fans will also be able to get autographs and attend book launches.
The Dubai Food Festival will run in a series of locations throughout the emirate until March 15th.