Dubai to host 2018 World Real Estate Congress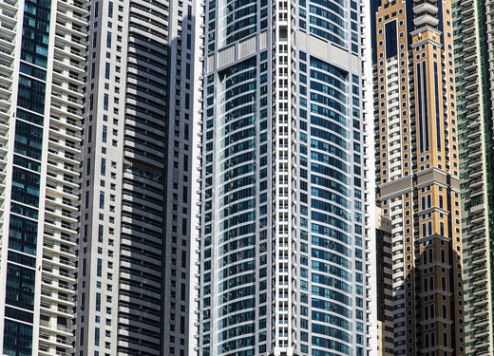 Dubai has won the bid to host the World Real Estate Congress in 2018.
It will mark the Middle East debut of this annual event, which is organised by the International Real Estate Federation FIABCI, and is expected to attract more than 1,000 real estate professionals from more than 60 countries.
The FIABCI World Real Estate Congress brings together leading real estate professionals to discuss themes and trends that are impacting the commercial, residential, luxury, retail and industrial real estate markets.
This year's World Real Estate Congress was held in Panama City (21-26 May) under the theme 'Connecting Development for a Better World,'. It focused on topics including affordable housing, real estate opportunities through globalisation, smart cities and international property ethics.
The proposed, overarching theme for the 2018 congress is 'The Future of Cities'.
Dubai Tourism said the bid win underpinned Dubai's "strong international reputation as a vibrant and diverse destination for business events".
Issam Kazim, CEO of Dubai Corporation for Tourism and Commerce Marketing, added: "Dubai being chosen to host the World Real Estate Congress, and as the first Middle East country to do so, is testament to the city's ambition both as a dynamic real estate market as well as an established destination for staging high-profile conferences. Our successful bid reflects the country's acclaimed top ranking as a global investment haven and the emirate's strengths in attracting and hosting international business events of the highest calibre."
Director General of Dubai Land Department, Sultan Butti Bin Mejren, said: "Winning this acclaimed event is a testament to the significant strides taken by the Dubai real estate market in recent years.
"This World Real Estate Congress 2018 will strengthen Dubai's economy through attracting business and leisure visitors."