Dubai to host 200 Nigerians during DSF 2016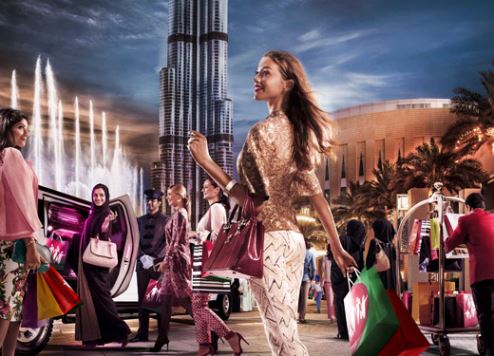 The Dubai Corporation for Tourism and Commerce Marketing (DCTCM) will host 200 Nigerians during the upcoming Dubai Shopping Festival (DSF) 2016 in a bid to strengthen ties with this influential tourism source market.
The corporation's regional director, Africa international operations, Stella Obinwa, said paid-for trips to Dubai would be given to loyal Nigerian tourists who frequently visit the city to holiday and shop.
She was speaking as the DCTCM attended the recent Akwaaba Travel Expo in Lagos for the first time where Obinwa and key tourism industry stakeholders promoted Dubai as a "must-visit destination in 2016 with incredible new shopping and family experiences including the shopping festival".
Obinwa said the DCTCM would "support Nigerian travel agencies and all airlines" to bring more Nigerians to DSF 2016, which will be staged from January 1 to February 7.
Emirates operates three flights daily from Nigeria to Dubai, augmented by additional flights from within the region operated by Ethiopian Airlines. Etihad Airways, Rwanda Airways, Kenya Airways, Qatar Airways, Turkish Airlines and Royal Air Maroc also operate services that link Nigeria to Dubai.
Obinwa said Nigeria was one of Dubai's best-performing tourism source markets in Africa with more than 300,000 visitors from the country reported in 2014. 
Nigerian tourists also helped drive a 10% surge in consumer spending in the UAE in the first three quarters of 2015 compared to the same period last year, a new report on consumer spend by payment solutions provider Network International found.
Qataris and Nigerians spent the most in the UAE during Q3, with year-on-year hikes of 67% and 38% respectively,
"When it comes to shopping, nobody does it better than the Nigerians and when it comes to shopping destinations, nobody does this better than Dubai," said Obinwa.