Dubai to host 16th International Forum on Arab Tourism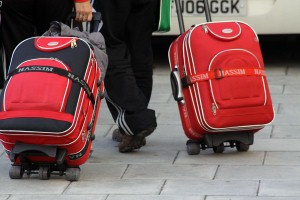 Dubai has been chosen as the host for the 16th annual International Forum on Arab Tourism, allowing the emirate to showcase all it has to offer as a tourist destination.
Muna Galal, chief executive of Arab International, the organisers of the event, explained that the exhibition will focus on several different goals, including demonstrating new tourism products and exchanging valuable industry information.
The forum will also discuss how Arab countries can attract larger numbers of local and international tourists, further boosting the already healthy sector. Ms Galal also said the event will enable tour operators to display their products and programmes, allowing them to attract new business.
In addition, the event offers delegates a unique opportunity to share and exchange experiences with experts and decision makers in the tourism and travel sectors. This will allow all parties to achieve maximum development, promote investments and Arab environmental tourism between different countries.
She added: "The exhibition is made of several sections, such as tour operators, hotels, airlines, insurance companies, overland transport companies, Saudi tourism agencies and companies specializing in Haj and Umra services."
According to Ms Galal, Dubai was chosen to host the event because it now occupies a prominent place in the world of business and tourism. It is strategically located, easy to reach from any destination across the globe and attracts over 50 per cent of the exhibition industry in the Middle East, as well as its achievement of being named the host nation for the World Expo 2020.
Currently, the meetings, incentives, conferences and exhibitions (MICE) tourism sector in the emirate is flourishing, which is subsequently having a positive impact on the hospitality sector. According to figures from TRI Hospitality Consulting, the strong performance in the MICE tourism industry is contributing to the highest average growth in the hotel industry.
Christopher Hewett, a senior consultant with the firm, said: "The MICE market is strong on the back of Dubai's Department of Tourism and Commerce Marketing striving to get a lot of major international and regional conferences to be held in Dubai and the biggest driver is the Dubai World Trade Centre and the exhibition centre."