Dubai to hold SME World 2014 conference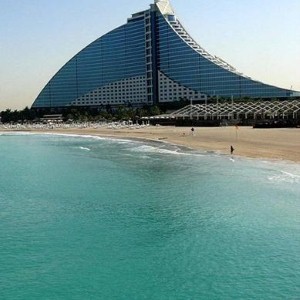 Dubai has been elected to host the largest business conference for small and medium-sized enterprises (SMEs) in the Middle East and North Africa region.
The meeting, entitled 'Enabling Global Ambitions', will be held at the Jumeirah Beach hotel on March 26th and 27th and is open to the general public, businesses and potential investors. It will welcome around 100 key small enterprises from across the local area, giving them the opportunity to showcase their products and services.
In addition, the firms will be able to share success stories and future growth plans with industry leaders, governments, investors and the general public. Those attending the event can take part in panel discussions, with experts discussing a variety of topics relating to SME growth and development.
The conference is supported by Dubai SME and the Dubai Economic Council, and will be organised by events and content company the SPI Group. Officials stated the meeting further validates the UAE's commitment to encourage more people to start their own company and provide a strong market for small and medium businesses. Furthermore, they claimed the event would showcase the spirit of entrepreneurship that exists in the UAE and the wider area.
Workshops will also be held at the event, offering delegates the chance to receive guidance and information from a host of top consultancy firms. Other sections included in the conference will be a hall of fame, high-tech zone, Made in the UAE and an area dedicated to service providers.
SME World 2014 is expected to feature a Business Olympics, pitting organisations against each other in a variety of strategy and team-building exercises. A Speed Networking session is also due to be included at the event, giving clients the chance to convert potential interest into strong leads and agreements.
The event will culminate in the nomination and presentation of a public online poll, known as the SME Champions Awards. It will be rounded off by a haute couture fashion show, containing pieces made by the UAE's top designers.