Dubai to have 52 km of cycle tracks by 2016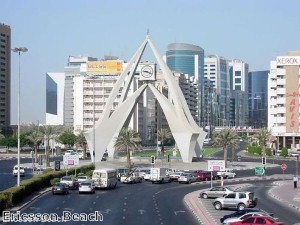 Dubai's Roads and Transport Authority (RTA) has announced it will extend the emirate's cycle tracks to 52 km over the next two years.
In what is seen as a major initiative to promote healthy living and exercise, the organisation is expected to spend around AED 40 million (£6.5 million) on the project. Officials state the move is designed to encourage cycling as a way of life and provide a boost to tourism and public transport.
Khaleej Times reports that under the proposals, the authority intends to link up tourist sites such as parks and shopping centres to cycle tracks. Other key points for consideration when choosing the planned routes included the suitability of the local area to accommodate cyclists, proximity to metro stations and public transport facilities, and easy access to service facilities.
Tourists and residents are currently able to rent bicycles for periods of between 30 minutes and 24 hours, giving them freedom to explore Dubai's landmarks. It is hoped this scheme will become just as popular as equivalent cycling initiatives in other major cities such as London.
At the moment, the emirate boasts over 12 km of track, including 4.6 km in the central Bur Dubai area alone. Meanwhile, the RTA has completed designing four cycleways connecting Jumeirah Road to metro stations on Sheikh Zayed Road. It has also built dedicated parking facilities across the emirate.
The authority is hoping that encouraging more people to take up cycling will ease congestion on the city's roads and provide a new platform to host international sporting events. The emirate already boasts what is considered to be the largest cycling tournament in the Middle East, the Dubai Tour.
According to officials, the most recent event saw the participation of 14 teams from all over the world. Meanwhile, the emirate has also announced it is to launch two further competitions to encourage more people into the sport. These are the Nad Al Sheba Cycling Race and the Flag-to-Flag Marathon. Held under the patronage of the crown prince, Sheikh Hamdan bin Mohammed bin Rashid Al Maktoum, the competitions will take place in conjunction with the National Day celebrations.