Dubai to construct new 60,000-seat stadium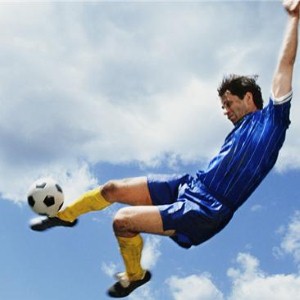 The Dubai Sports Council (DSC) has announced plans to build a new 60,000-seat sports stadium.
Located close to Dubai Sports City, the building will form part of the UAE's bid to host the 2019 Asian Cup. Officials stated construction of the facility would be completed by 2018.
Games would also be played at the emirate's cricket stadium, while a smaller 25,000 arena will be used as a back-up. This second sports ground is currently being built and is also located in Sports City.
With the 2019 games set to expand to include 24 teams, the Asian Football Confederation decreed bidding nations must have at least six suitable stadia. As well as the two in Dubai, the UAE has nominated to hold games at Zayed Sports City and the Mohammed bin Zayed Stadium in Abu Dhabi. Meanwhile, the Hazza bin Zayed Stadium and Khalifa International Stadium in Al Ain have also been chosen as possible venues.
If successful, it will be the second time the country has hosted the games, the first being in 1996. However, the UAE is facing stiff competition from countries such as Iran, Saudi Arabia and Thailand. A delegation of eight officials, headed up by Dr Tran Quoc Tuan, has already been shown round the stadia.
The decision-makers are expected to visit the remaining candidates in April, before submitting a report on each country in May. By this time, all official entries will have been submitted and the board has stated there is scope for a second inspection to take place.
Yousef Khouri, member of the United Arab Emirates Football Association, commented: 'The UAE is known for hosting big events in all areas, especially football. I think by the end of the year we could host the 2015 Asian Cup, but I hope we will be lucky and host the 2019 Asian Cup.'
The country most recently held the FIFA Under-17 World Cup last year and is hoping this kind of global recognition will help it be successful this time around. The final decision is due to be made in November.