Dubai to 'build new site for conferences and events'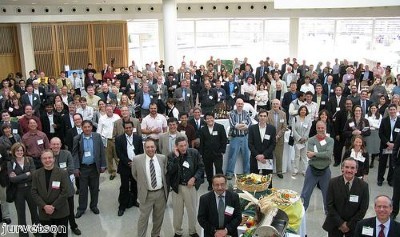 Dubai is set to construct a new venue specifically for the meetings, incentives, conferences and exhibitions (MICE) tourism sector, which continues to go from strength to strength.
As the emirate prepares itself to host the World Expo 2020, its MICE industry grows against a backdrop of quality hotel accommodation, improved air travel accessibility and a greater focus on attracting visitors from this particular sector.
Helal Almarri, chief executive of the Dubai World Trade Centre, which will be the venue for the Expo, is of the opinion that this is the one type of tourism that the emirate does better than anywhere else in the world. 
He explained that Dubai benefits massively from its location, as it is a crossroads between the east and the west, with many people landing at the airport to catch a plane to another country.
Mr Almarri believes the emirate's strength and continued growth is driven by the MICE tourism market. He said: "Vegas really sucked a lot of the industry for America and South America. Shanghai and Hong Kong have emerged on that side of the world and we're sitting in the middle."
Daniel Ryfisch, project manager at Messe Dusseldorf, notes that the industry in the UAE as a whole has generated a massive $653 million (£423.2 million) every year since 2000, indicating that it is fundamental to the economic development of the country.
"If you look at the way exhibitions work, they drive the largest number of tourists out of the events industry. The meetings and conference industries drive a lot as well but in terms of sheer numbers, it's the exhibition industry," explained Mr Almarri.
Exhibitions are large trade shows that focus on business-to-business industries, while conferences are shorter and are designed to accomplish a specific goal, such as conveying information or a message.
Over the next five years, Dubai will be readying itself to hold the biggest event on the MICE calendar: the World Expo 2020. It will simultaneously be working towards achieving a goal of attracting 20 million tourists every year by the same date.