Dubai to build new relationships to 'drive tourism growth'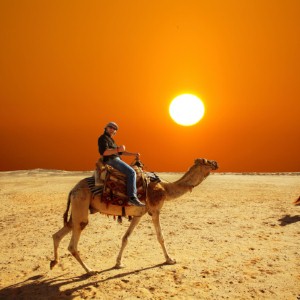 Dubai's Department of Tourism and Commerce Marketing (DTCM) has concluded its first stakeholder engagement committee, which has been created to boost communication and knowledge sharing between sectors to drive growth in the tourism industry.
These meetings will form the centre of a wider global network, established to strengthen partnerships that will contribute to boosting the number of visitors heading to the emirate and help it achieve the goals set out in Dubai's Tourism Vision for 2020.
According to the DTCM, there are five key sectors - hotels, retail, aviation, land developers and travel trade - that are pivotal in supporting growth in the tourism industry.
For each of these, the organisation has established a stakeholder engagement committee to identify opportunities for improvement, with the hope that these meetings can facilitate quicker decision-making and reactions to any changes within the market.
Every six months, the committees will update their peers on the outcomes of their gatherings, which will hopefully result in high levels of engagement across the tourism industry.
Speaking after a meeting, Helal Saeed Almarri, director-general of the DTCM, said: "A core driver of Dubai's tourism industry growth has been the close collaboration between the government and private sector, and part of DTCM's role is to continue to harness the collective power of tourism stakeholders."
The DTCM will hold international and local forums in a number of regions across the globe, including the GCC, Middle East and Africa, Asia-Pacific, Russia and eastern Europe, as well as western Europe.
These meetings will be comprised of industry leaders from airlines, hotel groups, global distribution systems, online travel agents and aggregators - all with the aim of boosting the number of visitors coming from key markets.
Alison Broadhead, chief commercial officer of the Jumeirah Group, said that the forums created by the DTCM are excellent platforms to share information, review research and plan for the future to ensure the industry exceeds the expectations of those travelling to the emirate, whether they are new to Dubai or regular visitors.
She added: "Dubai's combination of quality, luxury, innovation and variety across all tourism sectors puts us firmly in the headlines as a truly dynamic and diverse destination, offering a broad range of experiences and world-class service."