Dubai to benefit from record rise in Nordic visitors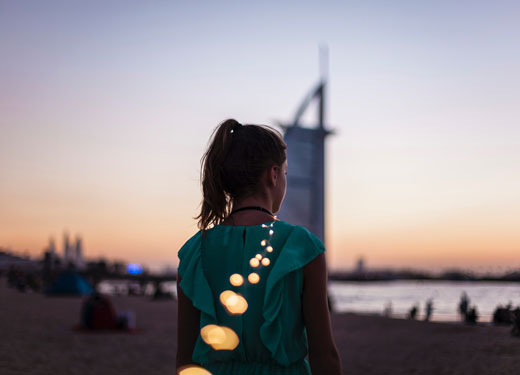 Dubai is set to be the main beneficiary of a massive rise in the number of Nordic tourists visiting the GCC region over the next five years, according to new research published by Colliers International.
Colliers predicts visitors from Denmark, Norway, Sweden, Finland and Iceland will generate an estimated US$810 million in travel and tourism revenues for the GCC economy by 2024, with the UAE forecast to account for almost 89% of this figure.
This would mark an increase of 36% when compared with figures from 2018, while tourism spend per trip is expected to reach US$2,088.
Dubai already boasts the world's highest per capita visitor expenditure, with average visitor spend per day reaching a record US$553 in 2018.
Discussing the forecast, Danielle Curtis, exhibition director ME for Arabian Travel Market, said: "The Nordic countries' outbound tourism market has experienced incremental growth over the last five years, with 50.5 million overseas visits made by residents during 2018 alone… Nordic citizens [also] enjoy one of the highest average incomes in the world and [rank] amongst the world's highest spenders while travelling abroad.
"The UAE will continue to be the preferred GCC destination for Nordic visitors, welcoming a projected 342,200 tourists by 2024. Driving this demand in the UAE, Emirates currently operates direct flights to Norway, Denmark and Sweden and last year introduced a direct flight to Iceland. Meanwhile, Norwegian Air operates direct flights between Oslo and Dubai five times a week and flydubai has direct flights between Dubai and Helsinki in Finland."
According to the Colliers data, approximately 383,800 Nordic citizens will travel to the GCC in 2024, with Swedish tourists leading the number of arrivals, totaling 191,900. Visitors from Denmark will follow with 76,700 arrivals, closely followed by Norway, Finland and Iceland with 62,800, 47,200 and 5,200 arrivals, respectively.