Dubai to benefit from KSA-UAE travel visa initiative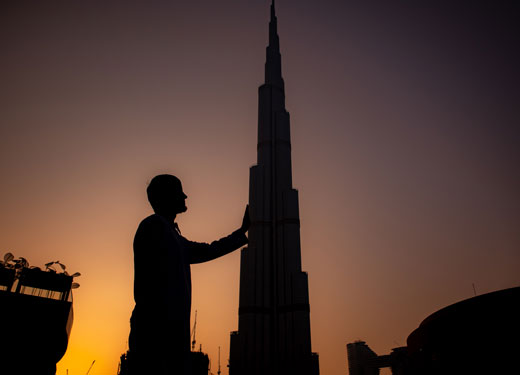 Government authorities from the UAE and Saudi Arabia are said to be close to finalising a deal that will enable international visitors to travel to both countries using a single visa.
The new joint visa, which is expected to be introduced in 2020, will enable business and leisure visitors to Saudi Arabia to travel to the UAE and vice versa without requiring a separate visa.
"This initiative aims at taking advantage of the enormous potential and great measures taken by Saudi Arabia to facilitate the entry of tourists to the Kingdom," said Sultan bin Saeed Al Mansoori, UAE Minister of Economy.
"Officials from UAE and Saudi Arabia are currently holding joint meetings to work out the regulations for implementing this initiative."
As the most popular destination in the GCC and one of the region's largest business hubs, Dubai stands to benefit from the initiative, with business travel between the two countries set to be simplified for international travellers.
The city's meetings, incentives, conferences and events (MICE) sector will be one of the biggest beneficiaries of the deal.
Dubai's profile as one of the world's premier destinations for business conferences and seminars continues to rise, with Dubai Business Events (DBE), the city's official convention bureau, recently revealing it had successfully secured 82 international meetings, conferences and incentive travel groups in Q3, 2019.
In a statement, DBE said the addition of these events would bring an additional 29,219 delegates to Dubai from across the globe.
Commenting on the achievement, Issam Kazim, CEO of Dubai Corporation for Tourism and Commerce Marketing (Dubai Tourism), said: "Our success in bidding for and securing key international business events over recent months is testament to the strides we have made as a city to attract and host large scale strategic conferences, meetings and incentive groups, and fully align with the Emirate's visionary leadership and Dubai's Tourism Vision 2022-2025.
"This has been the result of the combined efforts of stakeholders across the city, from venues, hotels and DMCs to local associations, businesses and government departments, contributing not only to tourism growth, but also the development of Dubai as a knowledge hub. We look forward to working with these partners to build on our achievements and drive greater economic and knowledge impact through successful bids over the coming months.''