Dubai to benefit from 22% rise in UK visitors to GCC by 2024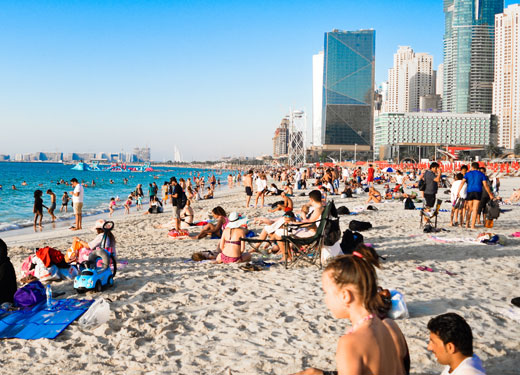 Dubai is set to be the prime beneficiary of a major influx of visitors from the UK to the GCC over the next five years, according to new research published ahead of Arabian Travel Market.
Published by Colliers International on behalf of ATM, the research predicts arrivals from the UK to the GCC will increase 22% over the period 2018 to 2024, driven by new and direct flight routes, competitive air fares and a growing number of leisure travellers.
The percentage increase equates to an additional 500,000 British visitors annually by 2024. To put this into context, 2.3 million British citizens visited the region in 2018, with Dubai accounting for almost 53% of this figure – a remarkable result that demonstrates Dubai's popularity among Brits.
There are more than 100,000 British expats currently living and working in the UAE, according the UK Foreign Office.
The UK was also responsible for 13% of all foreign direct investment in Dubai in 2018, according to official data.
Figures from ATM 2019 show the number of delegates, exhibitors and attendees interested in doing business with the UK increased by 5% year-on-year.
"Historically, the UK and the GCC have enjoyed excellent travel and tourism links and this trend is set to continue over the next four years despite the economic uncertainty surrounding Brexit and the bleak pound to dollar exchange rate," commented Danielle Curtis, ATM's exhibition director.
"The UAE is expected to continue to be the preferred GCC destination for British tourists, welcoming a projected 2.23 million visitors by 2023. Saudi Arabia will follow with 251,000 visitors, while Oman will welcome 165,000, Bahrain 159,000 and Kuwait 5,000."
UK tourists travelling to the GCC are expected to generate an estimated US$6.3 billion in travel and tourism revenue by 2024, an increase of 34% when compared with figures from 2018, according to the research data.