Dubai to become one of the world's leading sports destinations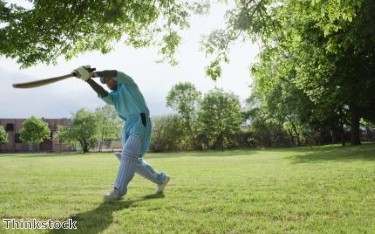 Dubai is set take the stage as one of the world's leading destinations for sport.
The emirate is famous for being a land of superlatives, home to the world's biggest skyscraper, shopping centre and man-made islands, but many may not know that it also houses some of the globe's most impressive sports facilities.
Located in Dubai Sports City, the International Cricket Council (ICC) Academy offers visitors both outdoor and indoor training grounds for cricket and is packed to the rafters with high-tech tools, such as Hawk-Eye, which tracks the movement of a ball with super-fast cameras; Pitch Vision, an analytical device; and ProBatter, a video simulator that allows batsmen to face the world's top bowlers.
Around 20 km away from the academy is the Hamdan Sports Complex, which has been built across 24 acres of beautiful green land and is a modern sports facility. It houses Olympic-size swimming and diving pools that are high-tech, meaning the length and depth can be changed at the touch of a button. In addition, the water can be drained and converted into a dry surface so it can be turned into a court for tennis, badminton or basketball.
Dubai Sports City, the ICC Academy and the Hamdan Sports Complex represent the emirate's ambition to become one of the world's leading destination for sports, and this is becoming very likely.
In 2009, the ICC, the governing body of international cricket, moved its headquarters to the emirate and Dubai International Stadium has held the most Twenty20 Internationals in the world, despite being open for just five years.
Dubai's calendar is packed full of sporting events every year. In December 2014, it hosted a myriad of games, including the International Premier Tennis League and Badminton World Super Series Finals, the Dubai Open and AC Milan vs Real Madrid.
Its penchant for these types of competitions and its world-class facilities adds another string to the emirate's bow, while keeping residents and tourists entertained.