'Dubai to become a centre for medical tourism'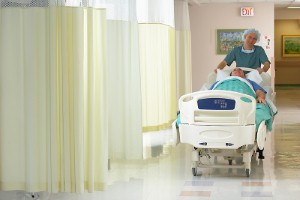 Dubai could soon become a top global hub for world medical tourism due to its impressive first-class health facilities and internationally accredited hospitals, according to the Dubai Health Authority (DHA).
This possibility is a credit to how progressive and forward-thinking the emirate has become, which is one of the many reasons it was able to successfully bid to host the World Expo 2020 - an event expected to attract 25 million visitors.
Earlier this month, the DHA held a meeting with stakeholders in the medical tourism industry to discuss potential ways to turn this idea into a reality.
The organiser of the meeting, Essa Al Haj Al Maidoor, director general of the DHA, commented: "We look forward to collaborating with all stakeholders to ensure we devise a comprehensive system that provides patients with convenience from the time they enter Dubai right through treatment and even follow-up.
"Dubai is the world's leading destination for tourism and leisure and since Dubai offers excellent health-care facilities, medical tourism is an extension of the hospitality that Dubai is synonymous with. Ensuring that all players work hand-in-hand with us and are aligned with the overall medical tourism strategy will ensure smooth functioning of a dynastic health sector and will benefit both medical tourists as well as the health-care providers."
According to the report 'Medical Tourism: An Evolving Market That's Ripe For Growth And Opportunity', over 11 million people travel abroad for medical treatment and the industry is worth $30 billion (£17.9 billion) globally.
If Dubai were to secure a significant proportion of this sector, the emirate would not only achieve its target of attracting 20 million visitors by 2020, but its hotel industry, and the wider economy, would be boosted. Tourists, not matter what their reasons for travelling are, will need a place to stay while abroad, presenting hotel owners and developers a real opportunity for increase occupancy rates and revenues.
The first medical tourism package is slated to be launched in October this year, in the form of a wellness and preventative measures service, according to Dr Ramadan Ebrahim, director of medical regulation and medical tourism programme at DHA.
In addition, the Dubai medical tourism website will go live in the final quarter of this year, meaning there could be a surge in visitors in the final three months of 2014.