Dubai 'to be one of the most sustainable cities in 2020'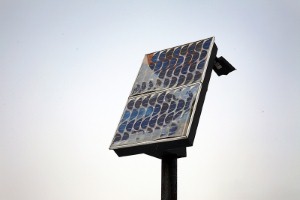 Dubai will be one of the most renewable cities in the world by 2020.
This is according to Dubai Municipality's director general Hussain Nasser Lootah, who states the civic body goes to great efforts to improve the sustainability of the emirate, including various regulations for green buildings and wider schemes to help make Dubai an environmentally friendly destination by the time it hosts Expo 2020.
He said: 'We won this opportunity as [a] result of long sighted vision and plans of our leadership which are crystal clear from the current structure and ongoing projects in the emirate of Dubai.
'The civic body has already started its efforts towards creating a most sustainable city in the world. It has recently formed a special committee for sustainability which will study and execute green initiatives.'
It has already started to provide cleaner, sustainable energy through its Mohammed Bin Rashid Al Maktoum Solar Park, as well as a planned solar panel roof for the Expo 2020 building itself.
Likewise, the director of Dubai's General Maintenance Department Juma Khalifa Al Fuqae told WAM the body has begun replacing old lighting systems across public facilities and buildings with more efficient LED technology, a small change that will cut energy usage by 55 per cent.
In similar efforts, Dubai Municipality is hosting the first Annual Scientific Meeting in its training centre between December 18th and 19th this year. This will allow figures from the Geographic Information Systems and Remote Sensing Systems to discuss various topics, including sustainability.
Other areas of interest include protecting the environment, security and safety and the forum will look to find ways to adapt technology to improve these areas, through a combination of lectures, speeches and workshops.
Additionally, It will be open to UAE students to talk with experts about sustainability, as well as having the opportunity to submit scientific papers.
A major focus will be on how to provide maps and geographical position services to mobile phone users, to enable them to navigate the city. This is reflected in the inaugural event's slogan, Smart Maps for Smart City.