Dubai to be 'home to Middle East's first music conference'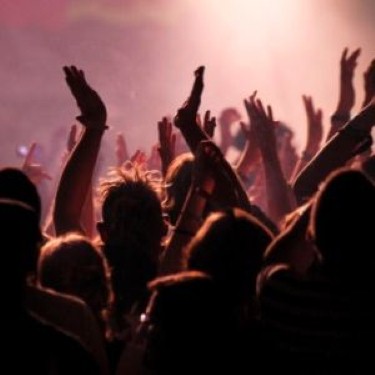 Dubai will become home to the Middle East's first music conference - set to launch at the end of 2015.
Organised by Blue Leaf, the Dubai Music Conference (DMC) will be two events hosted by the emirate, with one scheduled for October during music week and the other planned to take place between November 11th and 14th.
The dates for Dubai Music Week have yet to be set in stone, but details released by DMC reveal that conference in November will be a two-day extravaganza of "lively innovative and interactive talks and workshops", as well as a festival for lovers of sound.
In a statement on DMC's website, the organisation said: "The conference will connect the region's rapidly growing, dynamic dance music scene with global brands and leading figures in the industry.
"Focus will be on creativity, the most recent innovations, technology, trends, concerns and challenges, and the practical solutions adopted in the field of music. The conference will attract DJs, promoters, producers, managers and labels from around the world."
The website also notes that the DMC has a wealth of experience in hosting music and club events all over the world, in places like Miami, Ibiza and locations across Europe. The organisation believes it has a deep understanding of what makes a successful party and has a strong vision about what the upcoming conference will be about.
An extensive line-up will be featured at the DMC's festival, including hand-picked international DJs, a mix of celebrity A-listers and those who are famous for pushing the boundaries between electronic music in both the Middle East and across the globe.
According to Blue Leaf, the DMC has been designed to delight both industry professionals and music enthusiasts and will bring them together for four days of creativity and collaboration.
These events will strengthen Dubai's tourism offering, attracting different types of visitors to the emirate for a myriad of events based on several interests. It will also help the region achieve its Tourism Vision 2020.