Dubai through Sha Rukh Khan's eyes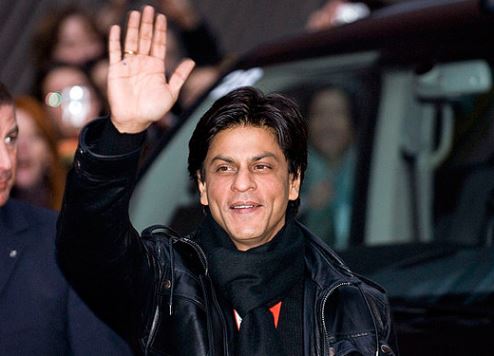 Join the King of Bollywood for a tour of his favourite Dubai attractions
Bollywood icon Shah Rukh Khan, affectionately known as 'SRK', recently returned to Dubai to shoot the sequel to the award-winning #BeMyGuest film.
The second phase of the promotional campaign, spearheaded by Dubai Tourism, was shot in collaboration with acclaimed Indian film director Kabir Khan.
With millions of fans around the world faithfully following his every move, it is hoped SRK's #BeMyGuest movie will further enhance Dubai's position as a 'must-visit' destination, particularly in India, the city's biggest source market for visitors.
More than 1.6 million Indians visited Dubai in 2016, up 26 percent on 2015, and the trend looks set to continue in 2017, with 580,000 visitors from India reported in Q1, representing a 23 percent increase on the first three months of 2016.
Since its launch in December 2016, #BeMyGuest has attracted 45 million views across multiple social media channels as well as 65 million engagements from around the world. #BeMyGuest also reached number three on YouTube's worldwide trending list within 48 hours of its launch, becoming one of the top 10 most-viewed videos on the website globally in December.
The film has also won international awards including the Grand Prix at the International Tourism Film Festival, "Tourfilm Riga" held in Latvia and the Diamond Award at ITB Berlin's "Golden City Gate" tourism awards.
The #BeMyGuest sequel continues SRK's exciting journey around Dubai and in his own inimitable style, he shines a light on the multidimensional and multicultural character of a bustling metropolis that he considers his second home.
Shah Rukh Khan says he was excited to return to Dubai to film the sequel to the hugely successful campaign film, which had been shot creatively, marking a departure from how tourism promotion videos were normally made.
Describing the film as "so funny and sweet", he said it successfully showcased Dubai in all its glory.
"I am not an advocate for Dubai because I have done Dubai Tourism films; I genuinely like being in Dubai," he says. "I think it's a really wonderful place, it's a fantastic city – it has everything for everyone."
Here's a round-up of the megastar's Dubai highlights, as featured in #BeMyGuest.
Spice Souk
It's here, nestled on the Deira side of the historic Dubai Creek, that SRK walked the labyrinth of narrow lanes, taking in the heady aroma of boutique spice stores and bartering for dried lemons, nuts and a wide range of spices. Open daily from 10am to 10pm, the Spice Souk is a cultural and sensory experience that no visitor should miss.
Skydive Dubai
Never one to shy away from adventure, SRK jumped from a plane 13,000ft above The Palm Jumeirah. He was joined by a group of adrenalin junkies for the tandem skydive, ticking this once-in-a-lifestyle experience off his bucket list.
While every jumper is joined by a highly-experienced instructor, a cameraman is also on hand to capture your every reaction as you plummet to earth.
Kite Beach
The Bollywood superstar was also spotted chilling on Jumeirah's popular hangout, Kite Beach. Here he joined a group of lads to play volleyball, ducking and diving and showing off his skills. Kite Beach is the meeting place for beach lovers, water-sports enthusiasts and visitors eager to sample a slice of real Dubai life.
Dubai Mall
SRK surprised shoppers at the world's biggest mall – popping into what can only be described as a shoe-lovers' heaven – Level One – where the footwear collection is the largest on the planet. Here he peeped out from behind rows of heels to say hello to a group of predominantly female shoppers, which left them giggling in their Blahniks, Choos and Ginas!
Dubai Mall is home to almost every major international fashion brand, from high street to high end. It also boasts the region's first Bloomingdale's, Galeries Lafayette and the label-loaded Fashion Avenue.
Meanwhile…
SRK brings Bollywood to Dubai
King Khan also makes his presence felt at Bollywood Parks Dubai, part of the Dubai Parks & Resorts theme park, where two immersive rides are based on SRK's blockbuster movies. The first, 'RA.One Unleashed', is a 4D spin-off of the hit sci-fi film, and witnesses Khan's robot superhero avatar face off with his arch-nemesis, with visitors getting a virtual vantage of the battle. The forthcoming 'Don, The Chase', which will open later this year, will see his mafia boss character of the same name guiding passengers through a thrilling high-speed 3D ride above Dubai's glittering skyline.