Dubai: the perfect destination for every kind of tourist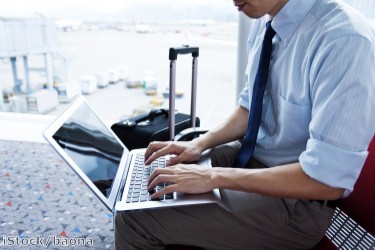 Back in 2013, Sheikh Mohammed bin Rashid Al Maktoum unveiled a new strategy to boost the number of tourists that visit Dubai every year, in order to hit a target of 20 million annually by 2020.
The roadmap outlines what needs to be done over the coming weeks, months and years in order to drive growth effectively, such as marketing initiatives, infrastructure development and product enhancement. 
Tourism is and has always been a central pillar of support and diversification for the emirate's economy, which the strategy will leverage by broadening the emirate's offering across new events, attractions, infrastructure, services and package. 
A big part of the Tourism Vision 2020 involves widening Dubai's appeal to cover different demographics, as the emirate wants to position itself as the first choice for international tourists, no matter if they are travelling for leisure or business. 
To do this, the Department of Tourism and Commerce Marketing (DTCM) has been working hard with other organisations, as well as travel and tour operators in other countries, to make Dubai to must-see destination for everyone.
Here is a look at the different markets Dubai is working hard to attract.
MICE tourists
Over the last year, Dubai has emerged as one of the world's most popular destinations for meetings, incentives, conferences and exhibitions (MICE) tourism. 
This is according to data from a study from global events organiser Pacific World, which discovered that the sector has now become a key source market for tourism in the emirate. It also found that the majority of MICE visitors were from the pharmaceutical, IT and automotive industries
Harsha Krishnan, strategic development director at the firm, explained that Dubai had become more prominent in this area due to improved connectivity through the airport to other countries and improved visas.  
"[Dubai] and the key MICE players have been able to create and keep the interest for the destination investing in new hotels and attractions, developing new products for incentives and meetings," noted Jestine Alfred, destination manager at Pacific World.
To appeal to this demographic, the DTCM has been hosting corporate holidays to show businesses what's on offer for MICE tourists. Recently, 14,500 employees of Chinese firm Nu Skin headed to the emirate, marking the biggest familiarisation trip ever. 
In addition, the World Expo 2020 will be a magnet for MICE tourists, as the event is expected to attract 25 million visitors in its six-month run.
Medical tourists 
Dubai has also set its sights on become a global hub for medical tourism, offering unique packages for anyone looking for treatment abroad. 
The emirate has been leveraging its reputation as a world-class destination for sun, sea, sand and culture to establish itself as a premier location for treating illnesses and plastic therapy. 
According to figures from the Dubai Health Authority (DHA), in the first quarter of 2015 alone the emirate welcomed 118,000 travellers looking for treatment at one of its medical facilities. In just three months, the sector generated  AED 778.5 million (£138.1 million) compared to AED 652.7 million for the entirety of 2012. 
At this rate, Dubai's medical tourism is likely to surpass its target of generating AED 1.2 billion annually by 2016 and AED 2.6 billion by 2020. 
To ensure this growth is maintained, the DTCM and DHA are working together to ensure the world knows what the emirate has to offer medical tourists. In August, Dubai hosted the International Medical Travel Exhibition and Conference, which saw  medical officials, experts and specialists from 85 countries discuss the industry and explore the many reasons people travel to another country for health services.
Humaid Al Qatami, director-general of the DHA, who had the honour of opening the event, told Gulf News: "It has made the emirate of Dubai eligible for being the primary destination as well as a favourite for therapeutic tourism, drawing attention to the status Dubai enjoys among other centers worldwide of which the Authority is well aware and is keen to achieve within its terms of reference and its responsibilities and objectives in promoting the health sector."