Dubai the fourth most visited city in the world in 2015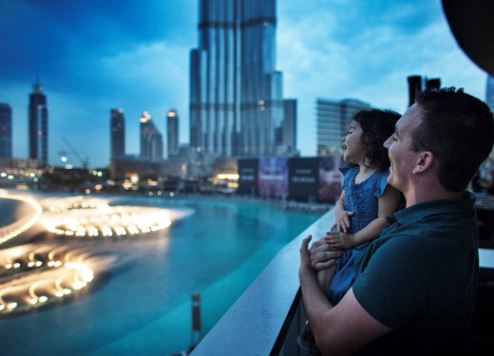 Dubai attracted more than 14.2 million overnight visitors in 2015, up 7.5 percent on 2014, according to the latest annual figures released by Dubai's Department of Tourism & Commerce Marketing (DTCM).
This made Dubai the fourth most visited city in the world last year, according to Dubai Tourism director general Saeed Almarri.
The GCC remained the biggest source market for Dubai in terms of visitor volumes, which shot up 12.8 percent year-on-year to 3.3 million.
Within the region, Saudi Arabia delivered the highest number of visitors.
"Last year was a very strong year for Dubai's travel sector, achieving double the global industry growth levels and our international visitation hitting 14.2 million, which firmly positions us as the fourth most visited city in the world," confirmed Almarri.
He noted that 2015 was a volatile year for travel globally, with "disruptive factors" ranging from slackening economic growth in Asia and Europe to currency fluctuations across several markets.
With these challenges in mind, he called for "strong sector-wide collaboration" to help Dubai achieve its target of 20 million visitors by 2020, which equates to consistent annual growth of between 7 and 8 percent, he said.
"Our performance over the past 12 months is undeniably reflective of the resilience of our diversified market strategy, our unified industry-level responsiveness, and ultimately the sustained strength of Dubai's proposition," he added.
Almarri said Dubai Tourism was focused on driving more visitors from markets with high disposable incomes like China, as well as those with "future potential" like Nigeria or Indonesia.
"Through 2016 we will continue to leverage increasing airlift, open and streamlined visa policies, and a broad destination appeal that offers something for all travel segments," he added.