Dubai 'the favorite destination for Saudi tourists'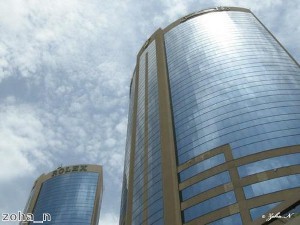 New research shows more Saudi Arabian tourists visit Dubai than any other destination.
While the emirate is increasingly popular with travellers all over the world, official statistics show Saudis in particular enjoy making the short trip to the city, with some 1.8 million doing so in the latter months of 2014, Arab News reports.
This puts Dubai ahead of Cairo and Sharm El Sheikh in Egypt, which are the second and third most popular destinations for Saudi Arabian tourists respectively.
Waleed Al-Subaie, deputy chairman of the tourist committee in the Riyadh Chamber of Commerce and Industry, revealed there is no sign of the emirate's popularity slowing down. 
"All flights to the city are booked for the current midterm school vacation on all carriers - about 5,000 passengers daily," he stated.
Mr Al-Subaie said travelling to other countries is becoming increasingly common among Saudi families, including those with lower incomes.
Muhaidib Al-Muhaidib, who is also a member of the Chamber of Commerce and Industry, added that Dubai is popular for its moderate temperatures during the winter months, which typically range between 18 and 25 degrees C. Bahrain was revealed to be the second-most popular Gulf country for Saudis to visit.
This is not the first evidence of the huge popularity Dubai has with Saudi Arabians. More than 4.5 million people from the nation are expected to attend the 20th annual Dubai Shopping Festival this month, representing a potential increase of up to eight per cent of the figure for 2014.
Meanwhile, last year saw the Saudi Gazette report on research from Al-Riyadh Daily that found 35 per cent of people staying in Dubai hotels during Eid 2014 were from Saudi Arabia.