Dubai teen sets new marathon record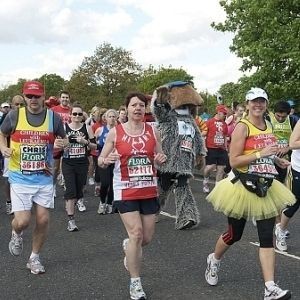 A Dubai teenager has set a new record for marathon running.
15-year-old Kristen De Sousa has completed an epic feat of appearing in races across all seven continents. Despite not qualifying for an entry in the Guinness Book of Records, due to the fact she is under 16, she was still handed a certificate by the Book of Alternative Records and named 'the youngest person to complete marathons on every continent in the shortest time of 88 days'.
Khaleej Times reports it was far from plain sailing for the adventurer, with flight diversions, train cancellations and passport issues hampering her progress. First of all, shehad to approach the organisers of each race to plead for their permission to run. This is because marathon runners usually have to be over the age of 18.
To convince them, Kristen had to supply countless certificates from doctors and sports psychologists to prove she was capable of completing the courses. Funding was also difficult to come by, as no sponsors came forward to offer assistance. Instead, her father was left to foot the bill.
Her first race took place in Ontario, Canada in November. It took her over four-and-a-half hours to cover the distance of 42.2 km. Meanwhile, in Antarctica, she had to contend with temperatures plunging to -18C and a gruelling course made up of hills, rocks, snow and ice. Her final run, occurring in January, was located in Chile. It was classed as an ultra marathon and covered 50 km.
The adventure began when she overheard her mother talking with friends. They were discussing what it would be like to run races across the seven continents and asked her whether she would be interested. Despite initially dismissing the idea, she found she was unable to stop thinking about it and decided to give it a go.
She therefore began an exhausting training regime of running six days a week. During this time, she picked up several injuries - to her knees, ankles and Achilles' tendons.
Perhaps most impressive of all is the fact the feat was completed in the name of charity. Kristen decided she wanted to help an organisation called Children of the Mountain, which is dedicated to educating teachers and students, and building new schools in Nepal. Her online page raised AED 24,000 (£3,963) to help fund its activities.