Dubai taxis to accept card payments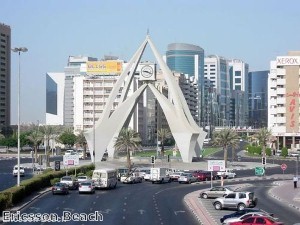 Passengers taking Dubai taxis can now pay via credit and debit cards.
This is according to the Road and Transport Authority (RTA), which stated that so far, 20 vehicles have been equipped with the new technology. It has now started to retrofit 1,000 more cars to accept the additional payment methods.
A charge will be added of AED 2 (33p) to accept credit or debit transactions, while using a pre-paid NoI card will incur a fee of AED 1. There will also be a button present on the device to allow customers to tip the driver if they wish.
The scheme will benefit the millions of tourists that visit the emirate every year, as the majority of them will arrive with no money, or little knowledge of the local currency. Therefore, taxis serving the airport will be upgraded first. Once this has taken place, Hala vehicles will be fitted with the new technology, closely followed by the franchise companies.
Accepting the additional payment methods is also seen as a way of improving the efficiency of the service, being that most drivers to not carry change with them. This usually results in the customer having to find it themselves, adding an extra level of inconvenience to the journey.
Officials stated all types of NoI cards will be accepted but the fare will be exactly the same. This is because they are viewed to be the most safe form of payment, due to the amount of features they offer and their sophisticated level of technology. The ability to use these new transaction methods will be provided by Network International and passengers will be able to pay by Visa, Mastercard, China Union Pay, JCB and Diners.
The RTA announced it believed this initiative will increase the number of taxis in the emirate by 0.5 per cent. Chief executive officer of the public transport agency, Youssef Al Ali, commented: 'The taxi business is seeing remarkable growth in Dubai, thanks to rising demand from residents and tourists. The demand is especially high during peak seasons when Dubai hosts conventions, exhibitions and fairs.'
The transport authority intends to upgrade all 87,000 vehicles in the emirate with the new technology by the middle of 2015.