Dubai targets increased tourism, investment from Africa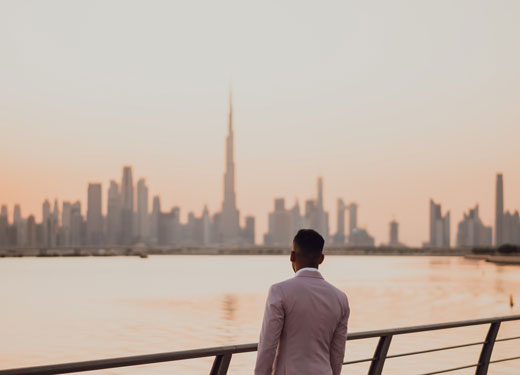 Dubai is intent on further enhancing its already close ties with Africa after reporting a significant rise in tourism numbers from key markets in 2019.
Tourism arrivals from Africa accounted for 6% of the 16.73 million visitors welcomed by Dubai in 2019, while Nigeria was named the emirate's fastest-growing visitor source market, with arrivals rising 33% year-on-year to 246,000.
Dubai Tourism attributed the rise in visitors to the success of targeted marketing initiatives, including a campaign that gave Nigerians the chance to visit Dubai accompanied by nine well-known local celebrities. The package included flight tickets, entry visa, airport transfers, four nights stay at a 4- or 5-star hotel, a desert safari experience, city tour, tickets to IMG Worlds of Adventure, and world class dining experiences.
The Nigerian celebrities and their fans participated in a series of challenges during their stay in Dubai that incorporated social media engagement, asking fans to vote on their favourite winners throughout their stay. The campaign surpassed projected results with over 200 fans travelling to Dubai for the exclusive campaign, while the celebrities received just under 31 million engagements on social media.
Commenting on the success of the campaign, Issam Kazim, CEO of Dubai Tourism, said: "As Dubai continues to become a prime destination of choice for Nigerian travellers, we are committed to extending the potential of one of our fastest growing source markets by offering custom-made integrated marketing campaigns... The campaign was a prime example of our endeavours to harness the power of user-generated content and organic circulation in targeting segments eager for customised and diversified experiences."
In addition to the rise in African tourists visiting Dubai, businesses from the continent are also increasingly viewing the emirate as a vital international gateway for trade, commerce and investment. 
According to government data, the total number of African businesses registered with Dubai Chamber exceeds 18,000, up from just 7,000 in 2012.
High-profile firms include Nigeria's Stallion Group, which houses its global headquarters to Dubai and ranks among Africa's largest conglomerates. US automotive giant Ford Motor Company has also established a regional office in Dubai dedicated to serving its African markets.
In terms of core areas of business, 52% of African companies operating in Dubai focus on trade, 20.4% work in the building and construction sector and 12.5% specialise in real estate sales and leasing and business services, as per Dubai Chamber data.
"Dubai is well-positioned to serve as a gateway for African companies that are looking for growth opportunities and easy access to expand their footprint in the GCC, Asia, and Europe," commented HE Hamad Buamim, president and CEO of the Dubai Chamber of Commerce and Industry.