Dubai takes tourism roadshow to India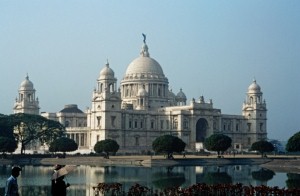 Dubai's Department of Tourism and Commerce Marketing (DTCM) has begun a five-city roadshow in India, with the aim of boosting the number of visitors it attracts from its second biggest market.
As part of a marketing strategy that seeks to increase the number of tourists travelling from India to the emirate, the DTCM has hit the road, visiting New Delhi, Kolkata, Chennai, Bengaluru and Mumbai.
During the roadshow, delegates from the department will meet with over 700 retail partners, including tour operators, travel agents, cruise specialists, wedding planners, and meetings, incentives, conferences and exhibitions (MICE) specialists.
DTCM representatives will provide its partners with updated information concerning Dubai's new tourism product offerings, which will help to entice more Indian travellers to visit the emirate. Recently, Hotels.com named Dubai the number one overseas destination for this demographic, revealing just how popular the emirate is among Indian visitors.
According to the website's Hotel Price Index survey, the emirate has knocked Bangkok, Thailand, off the top spot, after being able to maintain the position for the last two years. In just one year, Dubai climbed two places in the rankings, rising from third place in the 2013 study.
Issam Kazim, chief executive of the DTCM, commented: "India consecutively ranks as the second top source market globally for visitor traffic into Dubai. In 2013, the total number of Indian visitors totalled 888,835 representing a 16.34 per cent increase over 2012 and the current first half 2014 figures indicate a healthy trend, with more than 490,000 Indian guests staying in our hotels between January and end June 2014."
Carl Vaz, director of DTCM India, added that the roadshow will help widen Indian travellers' knowledge of what Dubai can offer them during a holiday, enhancing their overall travelling experience. He believes that the information provided by the delegates from Dubai will enable retailers to inform customers of niche offerings, such as wedding and honeymoon services.