Dubai takes the lead with new infrastructure investment strategy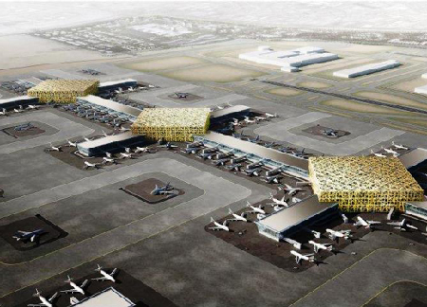 The Dubai Government is set to pass new legislation that it hopes will attract more private investment in essential infrastructure projects.
The law, which covers public-private partnerships, is due to be introduced on November 19 and will allow the emirate to tap into private sector funding for major developments such as the expansion of Al Maktoum International Airport – Dubai World Central (DWC), and the extension of the Dubai Metro Red Line from Nakheel Harbour and Towers to the Expo 2020 site at Jebel Ali.
The legislation will allow any government entity to use public-private partnership (PPP) models to develop infrastructure so long as they meet certain conditions.
It comes as regional economies encounter budgetary pressures resulting from the weaker oil price and therefore seek extra private funding to keep mega development projects on track.
The consortia bidding to build the extension to the Dubai Metro Red Line will be able to use PPP models as part of their bids, according to the Dubai Roads & Transport Authority (RTA).
Tenders for the project, which have already been issued, are due to be handed back to the RTA in December, by which time the new law covering PPP will have been introduced.
The first project to use PPP funding will be the new Union Square station plaza featuring several towers that will be built above the existing Dubai Metro station.
In the run up to Expo 2020, Dubai Metro will be extended by 15km including 4km of underground rail, while seven new stations will be added. Two of these stations, from Nakheel Harbour and Tower Metro to the Expo site, will be underground.
The total length of the Dubai Metro's red and green lines will be increased to 90km.
The introduction of a new PPP law in Dubai follows the implementation of similar regulations in fellow Gulf states Kuwait and Bahrain.