Dubai strengthens China ties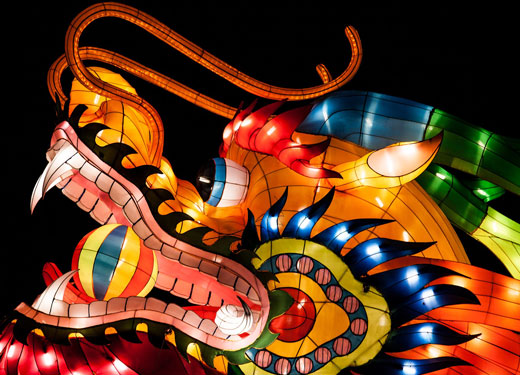 Expo 2020 Dubai is the latest entity to collaborate with the People's Republic of China as part of Dubai's wider efforts to attract more Chinese investment, business and tourism to the emirate
Expo 2020 Dubai has joined in the effort to court Chinese businesses and visitors after signing an agreement with the China-Arab International Cooperation Committee (CAICC) to promote the emirate in the world's most populous country.
Based in Shanghai, CAICC is a government-backed, non-profit organisation that supports China's One Belt, One Road initiative by stimulating and facilitating business cooperation and cultural communication between China and Arab nations.
Under the agreement, the two entities will work together to encourage Chinese businesses to take full advantage of the many opportunities available before and during Expo 2020 Dubai. CAICC will also extend its support beyond 2020 by facilitating investment opportunities in District 2020, the interconnected mixed development that will carry forward Expo's legacy.
The two organisations will also work together to promote and facilitate Chinese student and government group visits to Expo 2020 Dubai, which coincides with the 10th anniversary of Shanghai hosting a World Expo in 2010. 
"As the host of Expo 2010, Shanghai and China understand the huge importance of World Expos and their convening power as a universal force for good," saysNajeeb Mohammed Al-Ali, Executive director of Dubai Expo 2020 Bureau, who recently formalised the memorandum of understanding (MoU) with the CAICC.
"Through cooperation with the CAICC, Expo 2020 Dubai will be able to reach out to our target audiences and build new relationships in Shanghai and neighbouring provinces."
According to His Excellency Hong Hao, chairperson of World Expo Museum, former director general of Expo 2010 Shanghai and former secretary general of Shanghai Municipal Government, "the bilateral relationship between China and the UAE has reached a new level with a newly declared deep strategic partnership between the two countries".
"As Dubai's sister city, Shanghai is willing to share all the experience of hosting a World Expo and work together to contribute to Dubai's future development. The China-Arab International Cooperation Committee will give maximum support to the organisers of Expo 2020 Dubai," he adds.
The MoU signing followed the recent UAE-China Week, which saw Chinese President Xi Jinping visit Abu Dhabi and a string of important trade deals announced, as well as confirmation that the week would now be hosted annually.
It also saw Dubai reveal plans to build the region's largest Chinatown within the retail district of the new Dubai Creek Harbour development, as part of the push to lure more visitors from China.
The new China-themed destination will feature retail stores, F&B outlets, and other Chinese-themed attractions and master developer Emaar expects it to become a major tourist attraction in its own right.
"The UAE and China share strong bilateral trade and cultural relations, which are bolstered by the presence of over 200,000 Chinese citizens who live in the UAE and the hundreds of thousands of Chinese visitors that the nation welcomes annually," says Mohamed Alabbar, chairman of Emaar Properties.
"The development of the new Chinese retail and lifestyle district at Dubai Creek Harbour – as well as Emaar's expansion into China, both in property and hospitality – highlight our commitment to the country, and our focus on contributing to the strength and success of UAE-China relations.
China is now Dubai's fourth largest tourism source market, delivering 453,000 tourists in the first half of 2018, up nine percent on H1 2017.
Since 2014, the destination has witnessed a 119 percent increase in overnight Chinese visitors, supported by initiatives that have included a new visa-on-arrival policy for Chinese nationals, launched in the UAE in 2016. Air links between Dubai and China have also improved and currently stand at 30 flights weekly, while 2017 witnessed a 13 percent increase in non-stop seat capacity.
Dubai Tourism is taking bold steps to woo the Chinese market and recently signed deals with two of China's most influential companies – mega internet conglomerate, Tencent, and Huawei, one of the world's biggest technology firms – to position Dubai as the destination of choice for Chinese tourists.
As part of upcoming plans, Huawei will preload all of its devices with both user-generated and official pictures and videos of Dubai, while Tencent will use its vast network to drastically expand Dubai Tourism's marketing reach in China.
Hala China, the Dubai government-backed authority whose main goal is to boost inbound tourism from China, has also made several moves to build closer ties with China.
It recently revealed it had signed multiple agreements with travel, tourism and financial institutions in Dubai and China, including Dubai Parks & Resorts, Emirates Airline, UnionPay, Bank of China, China CYTS Tours Holding Co, e JollyChic, Mafengwo, and Chinese state conglomerate China Everbright Group.
"Based on the latest statistics, we are truly confident that Chinese visitors will play a huge role in helping us realise Dubai's Tourism Vision, which aims to welcome 20 million visitors per year by 2020," says Issam Kazim, CEO, Dubai Tourism.
"Dubai continues to draw Chinese visitors in even bigger numbers and our aim is to sustain this momentum. This makes it imperative on our part to reach out in every way possible to ensure further growth from this massive market."