Dubai stays in top 25 for global office prices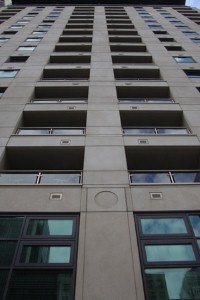 Dubai has continued to stay in the top 25 of CBRE's global office market list.
Furthermore, it has now gone up from the 25th position last year to the 23rd now.
Its movement says a lot about what the emirate can offer. While it is not as high as London, this helps make it affordable and much more competitive - Investors can assume prices are going to go up, so getting on board now would be a good idea.
CBRE Middle East's managing director Nick Maclean said: 'Dubai remains the destination of choice for global investors looking to enter the region.'
Similarly, Knight Frank India reports Dubai's office activity in Q3 helped gross domestic product rise by 4.4 per cent. One of the biggest influences of this was retail, contributing 1.3 per cent by itself. This builds on the quarterly rise of 4.1 per cent in Q1 and 4.7 per cent in Q2.
It was also one of the fastest growing areas, with a year-on-year upturn of 13.1 per cent. The only sector to be more successful than this was hospitality, with a rate of 16.9 per cent.
Of course, while CBRE's chart focuses on office property, its findings can reflect on the wider city. Additional factors, such as location, can influence the value regardless of the building's designated use. In this case, the desirability of the emirate can be seen as an influential factor.
Dubai, for instance, has a lot going for it. With tourism on the rise and various new developments ahead, property values can be expected to remain high.
Mr Maclean said: 'With Dubai winning the rights to host the World Expo in 2020, real estate, hospitality, transport and infrastructure will all see substantial new development over the next seven years.'
Expo 2020 is a big event for Dubai and plenty of development is expected in the next seven years leading up to the occasion, which is expected to bring in a large crowd.