Dubai's start-up economy booms in 2019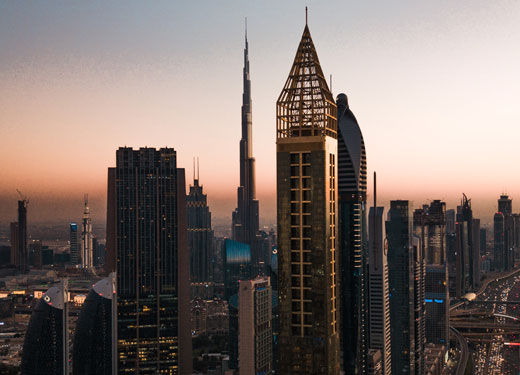 Dubai's reputation as one of the world's most-popular commercial hubs for small- to medium enterprises (SMEs) and entrepreneurs blossomed further in 2019, with authorities revealing the government issued a record 38,377 new business licences last year.
The figure represented a 90% increase on the number of licences issued in 2018.
Government authority Dubai Economy attributed the increase to the recently introduced Foreign Direct Investment Law, which aims to lure fresh international investment to the emirate.
The UAE government's decision to allow 100% foreign ownership in key sectors of the economy while introducing the option of long-term residency visas for investors, highly skilled professionals, entrepreneurs and students has also served to enhance Dubai's regional and global appeal.
Previously, 100% foreign ownership was restricted to free trade zones located across the country.
The 10-year residency visas are available to investors who have committed at least AED10 million to the country's economy, as well as entrepreneurs and highly skilled workers. The visas are also available for their families.
Investors who have committed at least AED5 million to a property purchase can also apply for a five-year visa without requiring a sponsor, as can retirees, executives and exceptional students who meet key criteria.
In July 2019, the UAE Cabinet revealed that 122 economic activities across 13 key growth sectors, including renewable energy, space, agriculture, and manufacturing, would be made eligible for 100% foreign ownership.
Nationals from the UK, Saudi Arabia, India, China, Bangladesh, Pakistan, Egypt, Jordan and Sudan accounted for the majority of new businesses registered in Dubai in 2019.
Dubai Economy also attributed international interest in Expo 2020 Dubai to the increase in business registrations in sectors including tourism and hospitality, F&B and entertainment.
A total of 324,773 business registration and licencing transactions were recorded in 2019.
License Renewals accounted for 140,951 transactions.
Professional licences accounted for 58% of the total number issued, followed by commercial (40%), tourism (1.6%) and industry (0.4%).
According to government estimates, the creation of these businesses generated 184,437 new jobs in Dubai's economy.