Dubai sports industry worth more than US$1.7bn a year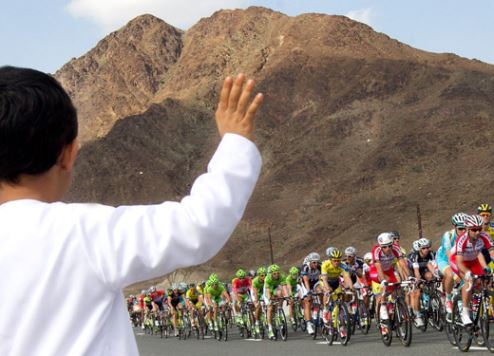 The economic footprint of Dubai's burgeoning sports industry now exceeds US$1.7 billion annually, a new study by Deloitte has revealed.
Of the total figure of $1.763 billion, $670 million originates from overseas markets, which indicates Dubai's growing importance as a world sporting destination, said the Deloitte Sports Business Group report released during the recent Host Cities 2015 event in Dubai.
The sports sector accounts for around 0.8 percent of Dubai's GDP and its economic scale and contribution is almost on par with other major economically developed countries, the report confirms.
Dubai's annual calendar of more than 300 events makes the largest economic contribution given they attract more than one million spectators each year.
Seven major annual sporting events spanning horseracing, golf, marathon running, tennis, rugby and cycling, account for more than 90 percent of the event sector's direct economic impact on Dubai's economy.
Dubai is recognised as one of the world's top golf tourism destinations, with more than 16,000 golfers travelling to the emirate to play its 11 courses annually. The report found golf contributes $270 million of gross expenditure to Dubai's sports economy, $131 million of which originates from overseas.
International visitors also travel to Dubai for its world-renowned golfing tournaments, including the DP World Tour Championship, which took place at Jumeirah Golf Estates last weekend (November 19 to 22).
Sports facilities and local participation play an important role in the sports industry, which now employs more than 14,500 people in Dubai.
"In Dubai we have long recognised that sport plays an important role in the growth and appeal of any global city and have worked strategically to invest in resources and capabilities across the sector," said His Excellency Saeed Hareb, secretary general of the Dubai Sports Council.
"We have been building our sports industry for more than 40 years, with a continued focus on the future. The Deloitte report highlights what has been achieved and demonstrates the strength of Dubai's existing offering in world-class events and facilities."
He said Dubai remained committed to sport with the report highlighting "future opportunities which will be used to inform our ongoing strategic thinking as we continue on our journey to become one of the world's international sporting destinations".