Dubai Sports Council announces 8 new cycling tracks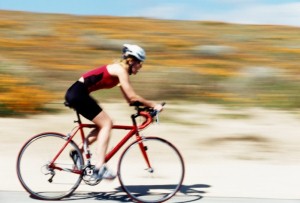 Dubai Sports Council has announced the creation of eight new cycling tracks throughout the emirate.
The move is part of the organisation's commitment to encourage 45 per cent of residents to be physically active by next year. These new additions will come on top of the three current bike trails in operation.
Chaired by Crown Prince Sheikh Hamdan bin Mohammad bin Rashid Al Maktoum, the Sports Council has developed its Dubai Pulse initiative, designed to get people active through a variety of community-based events. A new website will also be produced as part of the scheme, alerting citizens to the list of activities available in their local neighbourhood.
Young people will also be targeted, as the council announced plans to extend its number of sports pitches from the four that are already in existence. Additionally, the programme will promote events such as beach yoga and mall walking.
Recently, the municipality opened a 74km cycling track, alongside another 18km stretch that goes through the residential areas in Jumeirah. However officials insist this is only the beginning.
Dr Ahmad Al Sharif, secretary of the Sports Council commented: 'This isn't enough, which is why we are working closely with the Dubai Municipality and the Roads and Transport Authority to build eight new ones across the city and make Dubai a pedestrian friendly place, which will encourage people to eventually cycle to school and possibly their work places.'
As part of its drive to encourage people keep themselves fit, the council launched a survey from 2007-2010, which highlighted the level of physical activity in the emirate. It found that 34 per cent of residents took part in some type of exercise during 2009. This rose to 36.4 per cent two years later and up to 41.9 per cent last year.
The additional cycling facilities come as part of the Dubai Masterplan, which aims to construct 850km of strategic bikeways that will cover central business areas and new developments.