Dubai Sports City to host open day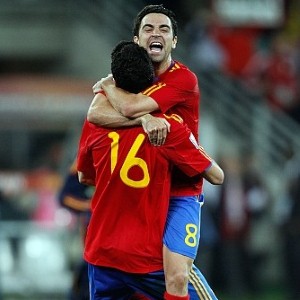 Dubai Sports City is set to host its second open day on September 14th, giving locals and tourists a unique opportunity to explore some of the finest recreational facilities in the Middle East.
Open between 10:00 and 14:00 local time, visitors will be able to see the Indoor Dome at the Academies Campus, which is a world-class, air conditioned complex.
Dubai is steadily building a reputation for being a sporting hub and organisers of this event will showcase all of the games and activities that are currently on offer.
A Spanish soccer school was launched last month, giving youngsters an amazing opportunity to learn how to play football like stars such as Xavi Hernandez, Andres Iniesta and David Silva. 
There is also an ICC Cricket Academy, which is run by former Pakistan all-rounder Mudassar Nazar. In addition to this, golf fans will be able to see the fabulous Els Club - an 18-hole course designed by multiple major winner Ernie Els. 
The Emirates American Football League (EAFL) has this week (September 4th) signed a three-year deal with Dubai Sports City, giving the organisation a swanky new home.
Having successfully hosted the first Independence Bowl at the site this summer, the EAFL has now decided to move its office to the facility and all Dubai-based games will be played there from now on.
EAFL general manager Dustin Cherniawski said: 'We have trialled their facilities on several occasions, including 2012 Open Try-Outs, July 4th Independence Bowl and regular season play and have been very impressed with the quality and variety of the playing surfaces and surrounding amenities.'
The inaugural open day in January 2013 was a roaring success, with more than 400 people checking out the facilities.
Dubai Sports City general manager of sports business Maqbul Dudhia said now is the ideal time to host such an event, as families are returning to Dubai after their summer holidays.
'Since our previous event in January we have increased our range of facilities on offer,' he remarked.