Dubai spends AED 17m on new parks and squares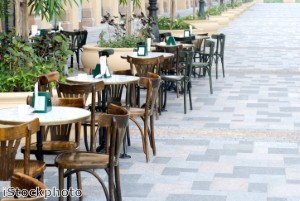 Dubai Municipality is spending AED 17 million (£2.8 million) on new parks and public squares.
Director of Public Parks and Horticulture Department Taleb Abdul Karim Julfar said the emirate now has 103 facilities, consisting of 58 public squares, 33 residential parks, six major parks, four pond areas and two open beaches.
Although it is a modern city with a skyline full of skyscrapers and towers, this push for additional open space will surely help make Dubai even more attractive to both locals and tourists alike. Many of the facilities are being built with families in mind, making them suitable for holiday makers who want to bring younger children.
As such, property in the area may become even more desirable and investors will want to look into getting a foothold in Dubai with opportunities from The First Group.
Director general of Dubai Municipality Hussein Lootah said: 'It comes as a complement to the policy of expanding green areas and in order to distribute them and provide entertainment services in a balanced manner to all areas of the emirate. The contracts [have] been awarded to contractors and the projects are currently in the preparation stage.'
In addition to these new parks, the pre-existing Sharjah Park is set to reopen in early 2014, rebranded as the Al Montazah Park with updated tourism facilities.
In total, DED will fund five new projects in the city. A 1.7 hectare residential park will be constructed in the Allisala area and will include shaded chairs, security cabins, plazas and other family friendly features. It will also boast football courts, a jogging track and other sports equipment.
Funding will further provide the Mankhool Area with its first park, adding a 1.3 hectare multi-purpose space, while the 1.5 hectare Satwa Reservoir Park will become Dubai's first park powered solely through solar energy when it is re-built.
Dubai Municipality will also build a one hectare public square in the Al Muhaisna three area, as well as a 0.6 hectare garden in Al Warqa'a four.
The government body is aiming to make Dubai one of the most visually attractive and green cities on earth, with more schemes expected in the future.