Dubai South unveils one-of-a-kind VIP terminal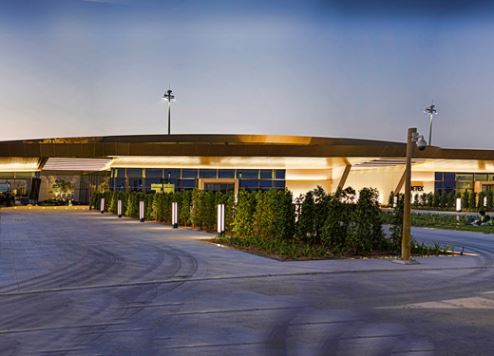 Dubai South, a master-planned city based around the emirate's new mega aviation hub, Al Maktoum International – Dubai World Central (DWC), has opened the doors to a VIP private jet terminal.
The largest purpose-built facility of its kind in the world, the luxury facility has been hailed a game changer in the business aviation sector, offering VIP customers a seamless travel experience, coupled with time and cost efficiencies.
The terminal was opened by His Highness Sheikh Ahmed Bin Saeed Al Maktoum, chairman of Dubai Civil Aviation Authority and chairman and chief executive of Emirates Airline and Group, who said: "The launch of the VIP Terminal at Dubai South's Aviation District is yet another significant step towards realising Dubai's vision of becoming the aviation capital of the world.
"With the opening of the world's largest facility for private aviation, Dubai South has raised the bar on luxury travel, redefining the passenger experience."
The 5,600-square-metre VIP Terminal is located just minutes from DWC, the world's largest airport in the making.
It boasts stylised luxurious interiors designed to maximise privacy and also features bespoke high-end shopping products that have been curated for the terminal's VIP customers.
Inspired by the aerodynamic fluid lines of an aircraft wing, the VIP Terminal façade mirrors the aviation heritage of Dubai South.
Inside, lighting and space are used to create drama and heighten the sense of opulence, but the focal point is a handcrafted, 1,000-piece post-modern chandelier in the main hall.
The duty-free offering targets affluent VIP travellers with discerning tastes and includes paintings, sculptures, priceless artefacts, cars, watches, real estate and super bikes.
The VIP Terminal currently hosts three operators: Falcon Aviation, Jetex and Jet Aviation.
As the world's first master-planned airport city, Dubai South is focusing on building state-of-the-art infrastructure around Al Maktoum International to create a thriving aviation ecosystem. The Aviation District provides a specialised business environment that meets all the needs of the aviation industry. Spanning an area of seven square kilometres, this district is the new permanent home of the Dubai Airshow and caters to all practical aspects of private and commercial aviation.