Dubai Smart City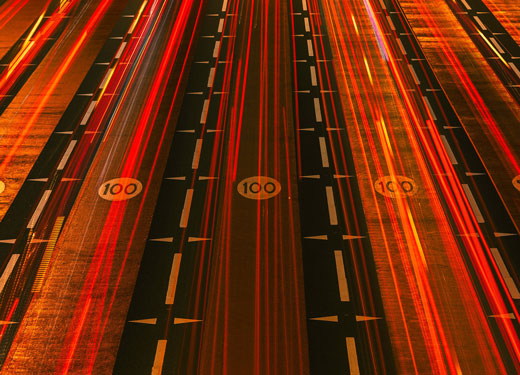 With the UAE tipped to spend US$23 billion on advanced information and communication technologies annually by 2024, Dubai remains firmly on track to reach its goal of becoming the world's smartest city by the end of the decade
Launched in 2014, Dubai's ambitious Smart City strategy has seen the emirate invest billions of dollars in establishing itself as a global centre of innovation, spearheading the development of groundbreaking technologies and applications.
The strategy is the vision of HH Sheikh Mohammed bin Rashid Al Maktoum, Vice President and Prime Minister of the UAE and Ruler of Dubai, who has overseen Dubai's transformation into the Middle East's only global city and one of the world's most important hubs for investment, commerce and trade.
"Our strategy [aims to transform] Dubai into the smartest city in the world. It [the strategy] includes 100 initiatives, and transforming 1,000 government services to smart services," Sheikh Mohammed said in 2014.
"Our ambition is for this project to touch every individual in our country — every mother in her home, every employee at his work or investor in his project or child in his school or doctor in his clinic. Our goal is a happier life for all and we ask God to help us achieve this."
Dubai's smart city strategy hinges on three main principles: communication, integration and cooperation. At its core lies Dubai's advanced telecommunications backbone and ultra-fast broadband wireless access network, which is being rolled out across the city.
This advanced infrastructure is proving a boon for the thousands of tech entrepreneurs, researchers and scientists who have made their city their home in recent years, lured by the prospect of lucrative grants and other support provided by the city's authorities.
The growth of this entrepreneurial ecosystem has made Dubai a magnet for foreign direct investment. According to Dubai Crown Prince and chairman of Dubai Executive Council, HH Sheikh Hamdan bin Mohammed bin Rashid Al Maktoum, Dubai ranks among the world's top three destinations for FDI, particularly in relation to technology-focused investments.
"The Dubai leadership's push in adopting the Fourth Industrial Revolution technologies and creating regulatory frameworks for new business models have further developed Dubai's investment environment and opportunities as well as its human capital, and hard and digital infrastructure advantages," says HH Sheikh Hamdan. "Today, Dubai is a preferred global FDI destination in the fields of artificial intelligence and robotics."
According to HH Sheikh Mohammed, "Dubai is leading the cities of the world by taking a big leap in the adoption of artificial intelligence to serve humanity and establish a global model of the city of the future as we aim to become the world's largest laboratory for technology and research and development (R&D)."
In January, government authorities launched the AED1 billion Dubai Future Economy Fund, which aims to attract firms that can "power Dubai's future growth".
HH Sheikh Mohammed also revealed plans to establish a new precinct encompassing DIFC, Emirates Towers and Dubai World Trade Centre, which will be known as Dubai Future District. The precinct will house a future economy research centre and facilities supporting start-up businesses and entrepreneurs.
The government also confirmed it would begin offering entrepreneurs five-year residency visas and provide access to subsidised accommodation in designated areas of the city.
The initiatives are designed to help Dubai boost the value of its non-oil foreign trade to AED2 trillion by 2025.