Dubai Show Jumping Championship gets underway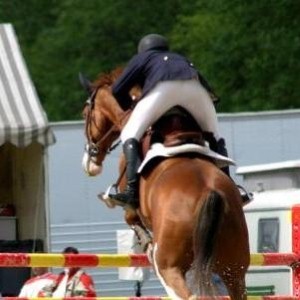 Some of the world's best showjumpers are preparing to take part in the Dubai Show Jumping Championship.
The event gets underway today (January 30th), will run for three days and will see a AED 750,000 (£123,000) prize fund on offer. Olympic calibre horses and riders will be taking part in the competition, which is being held at the Emirates Equestrian Centre, while admission is free.
Organisers are trying to cultivate a family-friendly atmosphere as they seek to attract as diverse a range of people as possible and so there will be range of entertainment activities, including food and beverage stands, pony rides, activities for children and prizes.
Duleep George, executive director of strategy and marketing at Gulf News, the official newspaper of the event, said: 'The Dubai Show Jumping Championship is one of the highlights of the annual sporting calendar. It is three days of thrills and fun for spectators from the ardent show jumping enthusiasts to children, there is so much to enjoy.'
Mohammed Essa Al Adhab, deputy general manager of the Dubai Equestrian Club, said the event is the seasonal highlight in the showjumping calendar and this is reflected in the quality of participants.
He added he is very excited to see three days of top quality action as the best riders and horses from the Middle East and beyond come together.
As well as giving Dubai residents a chance to see international action, there are also crucial World Cup qualification points on offer at the meeting, as competitors look to make sure they are still in the mix at the end of the year.
The Saudi Arabian team from the last Olympic Games, which picked up a historic bronze in the team jumping category, will be taking part alongside Asian Games rider Abdullah Al Merri and 2010 World Equestrian Games silver medal winner Abdullah Al Sharbatli.