Dubai Shopping Festival celebrates 21 years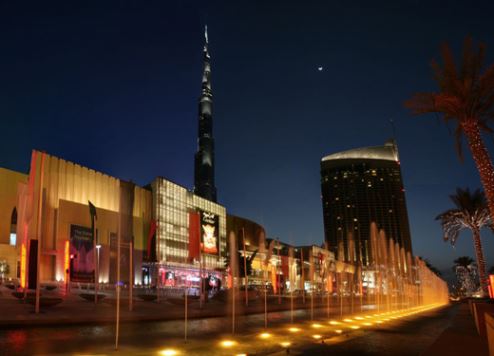 The longest running festival of its kind, DSF has put Dubai on the world shopping map and continues to attract visitors and big spenders from all four corners of the globe
In 2016, Dubai Shopping Festival (DSF) marks its 21st edition.
The 32-day event, which this year runs from January 1 to February 1, continues to offer shoppers unbeatable discounts at retail outlets and malls emirate-wide and each year evolves to include more entertainment and activities designed to lure residents and international visitors alike.
DSF was first conceived in 1996 when His Highness Sheikh Mohammed Bin Rashid Al Maktoum, UAE Vice President and Prime Minister and Ruler of Dubai decided to create an epic shopping festival that would position the city as a family tourism destination.
In its first year, the event attracted 1.6 million visitors who flocked to buy goods at discount prices and to win prizes in various competitions.
By the following year, 3,000 retail outlets had registered to participate in the festival and a global shopping village was constructed along Dubai Creek where international pavilions sold gifts and handicrafts from around the world.
In its third year (1998), the event, which was themed 'Children of the World Meet in Dubai', attracted 2.2 million visitors, many of them in large family groups, proving DSF was achieving its tourism goals.
In fact, the family focus of the festival was such a big hit that in 1999, under the banner of 'The Biggest Family Gathering of the Millennium', the city's kids' attractions got involved. That year's event lured 2.4 million tourists who spent AED1.45 billion (US$395 million) on shopping and entertainment.
By the turn of the century in 2000, the universal slogan 'One World. One Family. One Festival' was adopted and DSF attracted a record number of European visitors signalling the event's true international appeal.
In 2002, 41 kilos of gold were given away as prizes and in 2003, the raft of new features that ramped up the festival's status and appeal included a night souq, a new event-within-an-event, 'Dubai Fashion 2003', as well as performances from international music stars Whitney Houston and Bryan Adams.
Top fashion houses such as Dior and Givenchy got involved in the fashion-focused event in 2004, which attracted 3.1 million visitors and AED5.12 billion spend, while the 2006-2007 edition saw organisers extend the duration of DSF to 45 days.
Festival goers had the chance to win 96 Lexus cars, 45 Nissan cars, 45 kilos of gold and massive cash prices, once again upping the ante for this now well-established event.
In 2009, two new shopping precincts – The Walk at JBR and Dubai Mall – were introduced and in 2011, AED3 million of prizes were given away in a diamond scratch-and-win promotion.
By this edition, DSF was generating AED15.1 billion in consumer spend.
The 17th edition (2013) saw visitor numbers hit the 4.36 million mark – a festival record. It also played host to the region's longest synchronised musical fireworks display, extending 6km along Dubai Creek.
DSF highlights over the past few years have included an Aston Martin landing on the helipad at the Burj Al Arab in 2013 when the festival focused on innovation, while in 2014, a new vertical catwalk was introduced.
This saw a fashion runway scale the wall of the tallest building in the world – the Burj Khalifa.
In 2015, with two decades of shopping festivities under its belt, DSF was staged under the theme 'A journey of Celebrations'.
More than 150 mega events were staged and international style icons Giuliana and Bill Rancic and Nicole Richie dropped into town to unveil celebrity pop-up shops in Dubai.
The 2016 edition of the Dubai Shopping Festival involves more than 95 malls and features fashion flash mobs, live raffles, celebrity performances and much more as the city's status as one of the world's most notable retail and entertainment hubs is cemented.
DSF visitors will be treated to Fashion On Ice – a fashion show at Dubai Mall's ice-skating rink – before heading to Market Outside The Box, where one-of-a-kind gifts can be purchased.
The famous DSF fireworks will be staged at two locations this year too.
DSF 2016 is being held under the tagline 'Unwrap The Exceptional', with visitors promised more than 150 events and activities designed to take the festival to "new levels of splendour", according to event organiser Dubai Festivals and Retail Establishment (DFRE), an agency of the Department of Tourism and Commerce Marketing (DTCM).
DSF will also see Dubai Gold and Jewellery Group (DGIG) give away 56kgs of gold to 100 lucky winners.
"Dubai Shopping Festival is a highlight in the emirate's year-round calendar of diverse and attractive events and a key driver of tourism growth," said DTCM director general Helal Almarri.
"Returning for its 21st year in 2016, the festival is intrinsic to attracting tourists from close-proximity markets including Saudi Arabia, other GCC neighbours and India in addition to visitors from further afield, especially those from China, Africa and Russia.
"Driving high tourism numbers at the start of the year, Dubai Shopping Festival also profiles the emirate's year-round retail and entertainment offering – one of the core pillars of Dubai's overall tourism offer – and is a significant contributor to the economy of Dubai."