Dubai Shopping Festival 'bigger and better' in 2015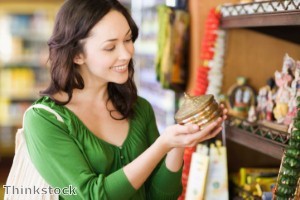 The Dubai Shopping Festival (DSF), now it its 20th year, is set to offer visitors and residents a bigger and better experience compared to previous editions.
People looking for something special will be able to shop at an extensive range of retailers, enjoy fine cuisine at a host of restaurants and be entertained by street performers during the 32-day extravaganza, which kicks off on February 1st.
The DSF, which is the longest-running shopping festival in the UAE and wider Middle East, has come a long way since it was first launched by Sheikh Mohammed Bin Rashid Al Maktoum, vice-president and prime minister of the UAE and ruler of Dubai, in August 1995.
Back in 1995, the sheikh commented: 'Over the last three decades, Dubai has gained international prominence as the city of merchant enterprise. This has been made possible largely by the spirit of trade and adventure exhibited by our trading community. The Dubai Shopping Festival 1996 is a celebration of this event.'
Twenty years ago, there were around ten malls operating in the emirate and shopping wasn't a major draw for tourists. Fast forward two decades and things couldn't be more different, with the last 19 editions of the DSF attracting 56 million people and adding AED145 billion (£25 billion) to Dubai's economy.
On average, 4.4 million visitors attend the yearly DSF, spending a total of AED15 billion, meaning they are adding around AED325,520 per minute to the emirate's economy for every day of the event.
Laila Suhail, chief executive of Dubai Festival and Retail Establishment (DFRE) - the organisers behind the DSF - believes the success of the annual function is due to the strong relationship between the public and private sector in the emirate.
She said: 'Today, Dubai enjoys an enviable position on the world map as a result of its thriving retail and tourism sectors and is poised for massive growth and development in the future, under the wise leadership of Sheikh Mohammed.'
According to Ms Suhail, the fact that the DSF is celebrating its 20th birthday this year and is expected to attract millions of visitors is testament to the strength of Dubai's tourism and entertainment offerings.