Dubai sets new solar power world record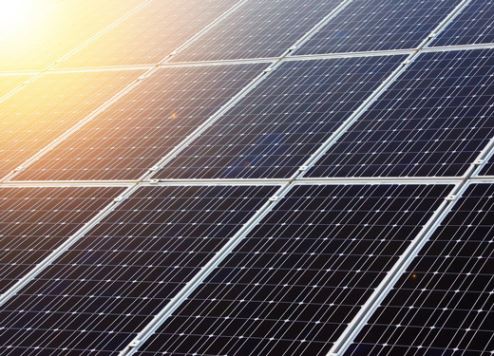 It's already known for the world's biggest shopping mall and tallest building, but now, in another Dubai first, the city has the cheapest solar power too.
The emirate set a new world record for the cost of solar power on 1 May, with the Dubai Electricity and Water Authority (DEWA) receiving bids for the 800MW Sheikh Maktoum Solar Park Phase III as low as three US cents per kilowatt-hour (kWH).
This not only marks the lowest cost ever for solar power, but beats the price of fossil-fuel alternatives available in Dubai, according to the online publication Solar Industry.
The three-cent bid was submitted by a consortium comprising Abu Dhabi's Masdar and Spanish developer FRV, which was acquired by Saudi Arabia's Abdul Latif Jameel (ALJ) group in 2015.
Solar Industry says Dubai's solar park has the potential to become the largest solar plant in the world, with bidders proposing a technical and financial solution to build, own and operate the plant for 25 years.
There will be plenty of solar power to keep the solar plant running, given Dubai boasts year-round sunshine and just 12 days of rain a year on average.
Dubai's list of world records is incredibly long.
Earlier this year, Dubai Police hit the record books for gathering the largest number of signatures expressing loyalty to the country's leader, UAE President His Highness Sheikh Khalifa Bin Zayed.
Dubai Police collected 13,288 from both Emiratis and UAE expatriates, which broke the record of 12,884 signatures set a year ago by China.
The signatures were collected on four different pieces of cloth representing the four colours of the UAE flag.
These were then sewn together to create a 10-metre long and 5.6-metre wide commemorative flag.
Last year Dubai also set the record for the world's longest painting; largest vertical maze; largest cricket bat; largest lenticular hologram; largest pyrotechnics image; largest infinity mirror; greenest city; largest synchronised car dance; largest bank card mosaic; and fastest time to ascend a 100-metre sand dune by car.