Dubai set to overtake London as world's third most visited city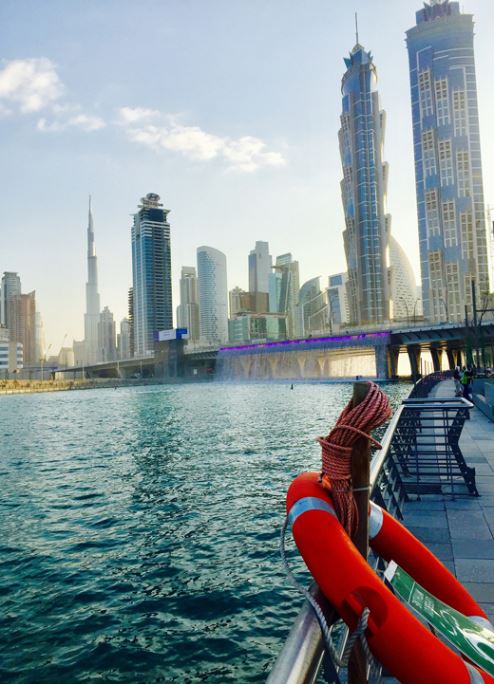 A new Euromonitor-WTM report predicts Dubai will welcome 26 million visitors by 2025
Dubai is on track to overtake London to become the world's third most-visited city by 2025, according to a new report published by Euromonitor in conjunction with World Travel Market.
The emirate currently ranked sixth on the list of most-visited cities with 14.9 million visitors in 2016. London, UK, currently attracts 19.2 million visitors annually, behind Hong Kong, China (26.6 million) and Bangkok, Thailand (21.5 million).
Dubai presently ranks ahead of Paris, France (14.4 million), New York, USA (12.7 million), Shenzhen, China (12.6 million) and Kuala Lumpur, Malaysia (12.3 million) in the top 10.
The report predicts the number of visitor arrivals to Dubai will rise to 16.56 million in 2017, placing it fifth on the list according to current results.
Posting an annual rate of growth of 11.2%, Dubai is expected to welcome 26 million visitors by 2025. This figure also places Dubai on track to meet its stated target of 20 million visitors by 2020, the year it hosts the World Expo for the first time.
Dubai is by far the largest and fastest-growing destination in the MEA region, with its second closest rival, Mecca, ranking 19th on the global list. By way of further comparison, Riyadh ranks 41st on the list, while Abu Dhabi scrapes into the top 100 at number 99.
The report was full of praise for Dubai's ambitious efforts to boost tourism through its massive investments in infrastructure and related services.
"Dubai seems insulated from all the turmoil that is going on around it. The city's tourism industry is booming, and it is adopting new technologies at a rapid pace," the report reads, noting the great strides Dubai is making in terms of its driverless transportation strategy.
"The Dubai 2030 transport strategy aims to make 25% of all transportation in Dubai smart and driverless by 2030. This includes separate lanes for driverless buses, and passenger drones able to carry a single rider. Eight drones have been test-run over the Burj Al Arab," it adds.
Dubai authorities also recently signed a deal with Hyperloop One to develop a hyperloop train with a top speed of around 900 km/h travelling between Dubai and Abu Dhabi. The train will be theoretically capable of covering the 150km distance between the two cities in 12 minutes. It is expected to launch in 2020.
Dr. Wouter Geerts, senior travel analyst at Euromonitor International, comments: "In the Middle East, countries neighbouring one another can have very different political situations and tourism performance outlooks… The UAE, and especially Dubai, continues to be the shining light of the region with strong arrivals growth. In 2010, Dubai was ranked 11th in our top 100 ranking; in 2017, it is expected to see continued growth and be ranked 5th. This indicates the importance of stability in a region not necessarily known for it." 
Meanwhile, the huge rise in Dubai's inbound tourism performance as well as its burgeoning reputation as a global aviation hub helped its flag carrier, Emirates, to post massive half-yearly profits this month.
The airline saw its net profit more than double for the six-month period to $452 million, up 111 percent year on year.
Passenger numbers rose four percent to 29.2 million, while the airline's overall capacity rose two percent.
Days after the financial results were announced, the airline revealed plans to add 30 Boeing 787 Dreamliners to its fleet at a cost of $15 billion.
The aircraft will be used to expand Emirates' fleet capacity and target new destinations in emerging markets, which will drive even more visitor arrivals to Dubai, boosting its economy and further consolidating its position as one of the world's most important tourism destinations.
TOP 5 GLOBAL CITIES IN TERMS OF VISITOR ARRIVALS 2016
Hong Kong (26.6 million)
Bangkok (21.5 million)
London (19.2 million)
Singapore (16.6 million)
Macau (15.4 million)
(6. Dubai 14.9 million)
TOP 5 MEA CITIES IN TERMS OF VISITOR ARRIVALS 2017
Dubai (16.565 million)
Mecca (8.745 million)
Johannesburg (5.537 million)
Riyadh (5.518 million)
Dammam City (3.584 million)