Dubai set to launch Opera District to rival Sydney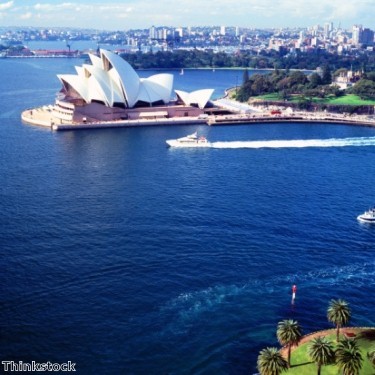 New attractions and tourist destinations in Dubai are fantastic ways to help swell the volume of tourists who come from around the world to visit the emirate. And it seems that those behind such projects are now becoming more adventurous, with more outlandish and ambitious projects being announced all the time. 
One such announcement has come recently, with the lid being lifted on plans for Dubai's Opera District, which developers claim will rival the iconic Sydney Opera House in Australia when it opens its doors to the public. 
The project is about to get underway, with the projected end date allowing it to open in 2016 in Downtown Dubai. It will include a state of the art 2,000-seat multi-format venue for opera, theatre, concerts, art exhibitions, orchestra, film, sports events, and seasonal programmes at its heart. 
The Opera District project, which is being spearheaded by Jasper Hope, who was the chief operating officer of the Royal Albert Hall in London, was announced by Sheikh Mohammed Bin Rashid Al Maktoum, Vice President and Prime Minister of the United Arab Emirates.
Mr Hope said of the new destination: "Dubai Opera is a fantastic development with tremendous potential to serve as the Gulf region's defining destination for cultural events. An iconic development such as Dubai Opera will be a catalyst for the city's cultural scene and serve as a magnet to attract international professionals and large-scale productions, further building Dubai's reputation globally."
Dubai Opera will have its main aim to support and promote local talent, but it will also look to bring in some of the best from around the world to help raise the profile and attract guests. 
Its potential for success in terms of boosting tourism numbers is very impressive as well, with the Sydney Opera House's 42-year history showing just how an iconic setting centred around the arts can help to welcome visitors to a country.