Dubai set to host global FDI forum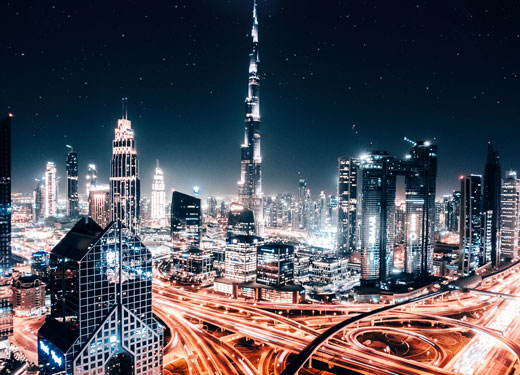 Dubai has been confirmed as the host city for the 18th World Forum for Foreign Direct Investment (FDI).
The event will be staged in February 2021, coinciding with Dubai's hosting of Expo 2020, which will run from October 2020 to April 2021.
The World Forum for FDI is recognised as one of the world's most important annual events for investors and regularly attracts delegates from across the globe. It is designed to showcase opportunities for FDI in the host city.
Dubai is recognised as the hottest destination for FDI in the Middle East and Africa. Total FDI in the emirate rose 41% year-on-year in 2018 to AED38.5bn ($10.5bn), with the United States, India, Spain, China and the United Kingdom accounting for 70% of the total figure.
This trend has only accelerated in 2019. According to data from the Dubai FDI Monitor of the Dubai Investment and Development Agency (Dubai FDI), foreign investment in the city's economy reached AED22.2 billion in the first quarter of this year, marking a massive increase of 304% compared to the same period in 2018.
In a bid to capitalise on this growth trend, a framework for a Foreign Direct Investment Committee is currently under development by the government, while rules enabling 100% foreign ownership in key areas of the economy were recently finalised.
In announcing Dubai's selection as host city for the World Forum for FDI,Adam Jones-Kelly,the president of event organiser, Conway, described Dubai as "a stunningly beautiful city, a magnet for investment, and a world-class destination".
"If there's a city more associated with explosive growth and FDI attraction, I've never seen it," he said. "We're thrilled to announce that the World Forum for FDI is going to Dubai in 2021, and even more excited to say that the Forum will run alongside the World Expo."
Conway has confirmed it will stage a one-day FDI Training Seminar prior to the World Forum, which will "detail global best practices, new ideas on marketing, and the latest strategies for attracting and increasing foreign direct investment".