Dubai set to celebrate National Day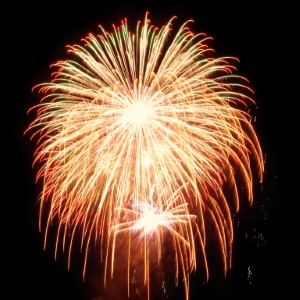 Dubai has plans to celebrate National Day (December 2nd), including fireworks and various unique events.
The day marks the creation of the UAE in 1971 and has become a cause for festivity across the country. Dubai, ever known for being a hub for entertainment and luxury, typically makes a big deal of the occasion and this year is no different.
First of all, fireworks will be set off to commemorate the event at the Umm Suqueim Two area at Jumeirah, with displays starting at 20:30 local time on both December 1st and 2nd. This part of the celebrations is organised by Dubai Festivals and Retail Establishment (DFRE) alongside Al Zarooni Group.
Speaking to Emirates 24/7, chief executive officer of DFRE Laila Mohammed Suhail said: 'We at DFRE are looking forward to rejoicing with our citizens, residents and tourists, and what better way to celebrate this joyous occasion, than organising this stunning display of fireworks with the support of our longstanding strategic partner, Al Zarooni Group.'
On the other hand, one of the more unique festivities will make use of the overlapping Dubai International Parachute Championships, which started on November 27th and will run until December 10th, with heats taking place along the coastline. On National Day itself, the contest organisers have promised a special air show to honour the occasion.
Even stranger than this, Dubai's famous creek will be the temporary home to a giant 18 ft tall yellow rubber duck. The oversized bath toy is designed by Dutch artist Florentijin Hofman and has previously visited Hong Kong, Amsterdam, Osaka, Sao Paulo and Sydney Harbour. The internationally-renown duck will be floating along the Saudi Arabia Consulate, by Al Seef Road, from 11:15 local time, December 1st.
Of course, the emirate will also host a number of smaller celebrations making use of everything it has to offer. As an international tourism destination, Dubai is very welcoming and these events can prove popular with both local residents and visitors from abroad.
Unlike the other states in the UAE, the sheikhdom also has the honour of celebrating its victory in hosting the World Expo 2020.