Dubai set to become 'one of world's happiest cities'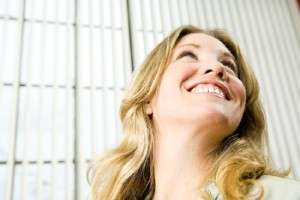 Through its smart city agenda, Dubai is aiming to become one of the world's happiest places to live and work - an aim it believes it can achieve within the next decade.
This is according to Ahmed bin Byat, chief executive of conglomerate Dubai Holding, who is confident that the government's drive to provide smart services to those residing, working and holidaying in the emirate will make it a happier place to be.
He told Gulf Business: "Creating happiness is the final result of the smart city agenda.  It is vital because if people are not happy, they don't stick around in the city, they leave."
Mr bin Byat described the emirate as a labour importing city and said that it is vital that Dubai remains innovative to keep productivity up. He said the government wants to keep attracting the right talent and is working hard to achieve this goal.
Dubai has started to implement the projects and initiatives outlined in its Plan 2021, which was launched last year by Sheikh Mohammed bin Rashid Al Maktoum, vice-president of the UAE, prime minister and ruler of Dubai.
The scheme includes six themes that aim to define Dubai by 2021: it will be a city of happy, creative and empowered people, an inclusive and cohesive society, a preferred place to live, work and visit, a smart and sustainable region, a pivotal hub in the global economy, and home to a pioneering government.
At the time, Sheikh Mohammed bin Rashid Al Maktoum commented: "The first objective for the Dubai Plan 2021 is achieving people'shappiness. We have full confidence in those responsible to fulfil this goal."
To measure sentiment across Dubai for government services, he launched a public happiness index last October and data will be collected later this year to rate the emirate's performance.