Dubai set to become 'centre of family tourism'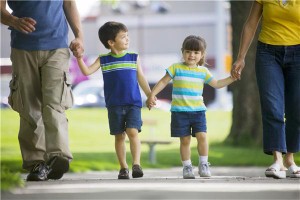 New figures from the Dubai Chamber of Commerce and Industry (DCCI) have revealed that family tourism is emerging as a major segment of the emirate's economy, accounting for around 12.5 per cent of the $1.07 trillion (£642 billion) global tourism market.
According to the report, which is based on data from Thomson Reuters, family tourism has increased in value, rising from $137 billion in 2012 to $140 billion in 2013. The DCCI predict that this will grow even further, hitting $181 billion by 2018.
The market review expects Dubai to experience growth of 4.79 per cent every year until 2020, which is higher than the predicted global average of 3.8 per cent.
Abdul Rahman Saif Al Ghurair, chairman of DCCI, commented: "Dubai is strategically positioned to become a centre of family tourism." He added that the emirate is building "its tourism infrastructure to create family-oriented hospitality services and facilities".
Dubai's Department of Tourism and Commerce Marketing (DTCM) has set its sights on achieving a target of attracting 20 million visitors annually by 2020. Since it revealed this ambitious goal, the DTCM has worked tirelessly to ensure tourism in the emirate is boosted.
Although the family tourism industry in Dubai plays a major part of the DTCM's strategy, it is not limiting itself to attracting just these types of visitors. Instead, the scope is being widened to encourage business travellers, medical tourists and those visiting from specific markets that are growing - such as China, Germany and Oman.
In July, it was revealed that the emirate will play host to the ninth annual World Health Tourism Congress, which will take place between October 18th and 20th. In addition, the DTCM invited some big players from Germany's travel and tourism industry to visit Dubai in June, helping it achieve its goal of increasing the emirate's share in one of the world's largest outbound markets for foreign travel.